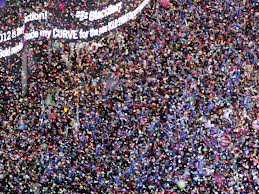 All Tickets Inc., Broadway's group discount leader, wishes you happy 2013, as we gear up for Houdini with Hugh Jackman. Jackman ("Les Miserable") will play the illusionist and in watching him in the newly released film of "Les Miserable," we were recently reminded of what a great talent he is. Not that we needed much reminding as Jackman's one-man show, which was a great event, was recently on Broadway. A few year's ago the talented performer played Curly in the London revival of "Oklahoma!" and gave a wonderful performance.
New Year's Eve, NYC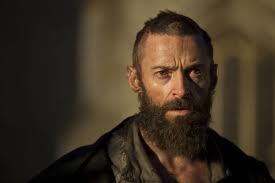 There's a lot to do in NYC on New Years Eve. If you haven't see Jackman in "Les Miserable" that can be a great choice as well as dinner. Of course many people will be going out to special parties at some of New York's most exciting nightspots, while others will spend it at home watching the ball drop in Times Square. It won't be the same without the late Dick Clark hosting the festivities. Ryan Seacrest, who was discovered by the late Merv Griffin quite a few years ago, will host and pay homage to Clark, who started the New Years Rockin' Eve on ABC in 1974.
Times Square
Times Square really will be the center of attention for much of the U.S. tonight. The first New Year's celebration occurred in Times Square in 1904 and the initial ball drop was in 1907. Millions of people jam into the area to enjoy live music, fireworks and a party atmosphere. The ball drop offers the East Coast a unique way to count down the old year and go into the new one.
Happy New Year to All!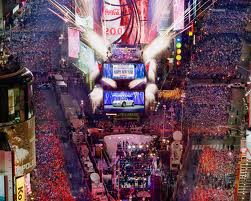 The staff at All Tickets Inc. wishes each and everyone a Happy New Year. We feel that along with the premiere of the new musical "Houdini" with Hugh Jackman in fall 2013, that the year will offer some watershed events, including the musicals "Cinderella," "Motown," and "Matilda." All of these shows will premiere between January and April of the New Year. Be safe and have a great time tonight no matter how you choose to celebrate.