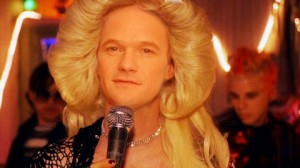 Group ticket sales will heat up now that the musical comedy Hedwig and the Angry Inch has announced it has found a home and set performance dates. The popular transgender musical comedy, which has been successfully produced Off-Broadway and around the world, will make its Broadway premiere in 2014 at the Belasco Theatre. Performances are set to begin on March 29, 2014 and opening night is set for April 22.
Neil Patrick Harris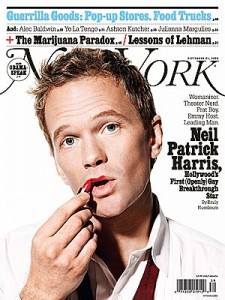 Neil Patrick Harris, a well-known TV icon and a popular host of the Tonys, will star as Hedwig. Hedwig is a transgender German singer who is living in the U.S. The show is an extended monologue by Hedwig, who is known as a unique but ignored international song stylist. During the musical we become intimately connected to the trials and tribulations of her life. In the musical, Hedwig follows the tour of rock star Tommy Gnosis (A.K.A. Tommy Speck). It turns out Hedwig mentored Tommy when he was a shy, young Christian boy and now Tommy has left her in the dust.
Off-Broadway Hit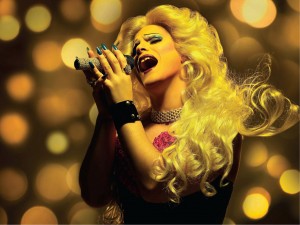 Hedwig and the Angry Inch, which was partly inspired by creator John Cameron Mitchell's life, premiered Off-Broadway at the Wesbeth Theatre on March 9, 1997. On February 14, 1998 the musical transferred to the Jane Street Theatre where it ran for over two years. The musical was also adapted into an independent film starring Mitchell as Hedwig. Mitchell also played the role Off-Broadway.
The Creators
Hedwig and the Angry Inch offers a book by Mitchell and a score by Stephen Trask. The gritty musical comedy has a score composed of numerous memorable tunes, including "Tear Me Down," "Wig in a Box," "Wicked Little Town" and "Angry Inch." The show will be directed by Michael Mayer (Spring Awakening) and choreographed by Spencer Liff. Liff was nominated for an Emmy for his work on So You Think You Can Dance.

"Wig in a Box" Off-Broadway
A Rich Second Half on Broadway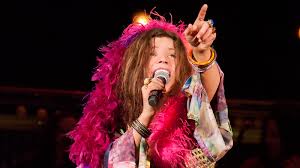 The 2013-2014 Broadway season is just getting underway and there are a lot of wonderful new musicals opening in the fall that have great group discounts, including A Night with Janis Joplin, A Gentleman's Guide to Love and Murder, and Big Fish. The second half of the season, post-January, looks to be equally exciting as Hedwig and the Angry Inch, Rocky The Musical, and Bullets Over Broadway. Plus, there is the revival of Les Miserables.
Contact All Tickets Inc. at 1-800-922-0716 to purchase group tickets and to get group discounts to the Broadway premiere of Hedwig and the Angry Inch and for tickets to other fantastic Broadway musicals and plays. Remember, book a meal, hotel, another NY experience through All Tickets Inc. and you will save even more.