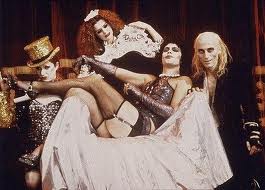 Ah, the group experience on Broadway is always spiced up by a show that has a little mystery, terror or amazing transformations of people into other beings or larger than life characters. When you think of shows like Rocky Horror, Wicked and Jekyll and Hyde you've got to think of Halloween. The three embody Halloween, as do many others. There are various themes that we find on Broadway stages that resonate with All Hallows Eve.
Scary Stuff!
The thing that makes Halloween some much fun is that many of us love to scare others or enjoy being scared. If we didn't there wouldn't be so many stories, novels, plays, musicals and movies designed to do just that. Phrases such as fright night and night of the dead evoke fear. The idea that we can transform ourselves into someone or something different on this one night and that we can become part of that other world—cross over for a moment to the other side where the dead dwell—is both exciting and anxiety inducing. Ghosts, goblins, vampires, witches and many other creatures are a part of the tribe that connects us to the world of the dead. Broadway plays and musicals that are a part of this tradition include Wicked, Ghost The Musical and Macbeth. (Find out why Macbeth is a cursed play.)
Disquieting Disguises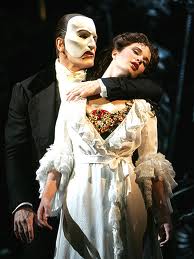 Well who could we be thinking of here? The Phantom of the Opera comes to mind when we think of disguises that can certainly make us feel uneasy. Of course his mask is hiding a gross disfigurement that makes us recoil when we see it. One of the things that makes Dracula such a great character is that he appears to be one thing, a charming, charismatic count, but he is really something else, a demon who is part of the world of the undead. Sexy and alluring, he's the ultimate bad boy of the netherworld.
Thirst for Blood
Lestat, Dracula and Sweeny Todd Demon Barber of Fleet Street are all a part of this tradition. The "thirst" may include drinking or it could just be the need to kill. Macbeth and his wife are part of this fraternity too. We are fascinated by killers aren't we? And when those persons are connected to Satan or other such forces they become even more fascinating. How in earth do you battle Satan?
Halloween's a Great Time for Fright
If you're looking for a Halloween treat with witches then check out Wicked with its wonderful witches. If larger than life forces battling each other are your cup of tea, get your group to Spider-Man. Of course, The Phantom of the Opera is still on stage waiting to psyche you out. That's always a good choice.