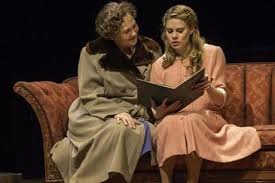 The Glass Menagerie by Tennessee Williams arrives on Broadway this fall. Broadway group sales featuring student discounts are attractive to schools as Glass Menagerie is standard reading for high school students. Why is The Glass Menagerie an American classic and what makes it a fantastic play for schools, students, educators and others? Here are some themes and elements that make this drama so powerful and important.
Diversity
A major theme in The Glass Menagerie is diversity and acceptance. Both Laura and her brother Tom are considered to be odd and peculiar. Each is seen as being a misfit of some sort. This is a common feeling amongst many middle school and high school students. Often they feel as if they simply do not fit in and they feel isolated.
Need to Escape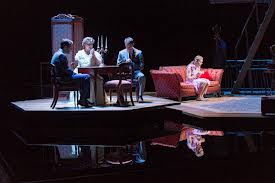 For those Broadway group ticket buyers that see The Glass Menagerie, there's no lack of subjects for discussion. Student groups will identify with the need that the characters have to escape from their feelings of isolation. Laura tries to escape from her loneliness through the fantasy of her collection of glass animals, by going to the zoo and by listening to records on the Victrola. Tom, who works at a dead end job at the shoe warehouse, wants to leave everything behind and go off on his own. He's trapped by family obligations and manages to escape by writing poetry, going out to the movies and drinking.
Amanda, the mother, has a difficult time accepting that her children are different. She wants Laura to have a "normal" life, which means getting married and having financial security. She's willing to let Tom go off and be himself if he will help her secure a husband for his sister.
Acceptance
Student and other Broadway group discount ticket buyers will find a lot to discuss in The Glass Menagerie regarding Amanda and her relationship with her children. Amanda has a difficult time accepting her children and even admitting that they are different from others. Jim, the Gentleman Caller, is someone who is very accepting. He works with Tom and has known his since high school. He calls Tom "Shakespeare," and although he acknowledges that he's different than others, he accepts the poet for who he is.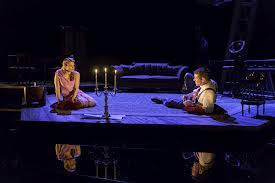 Although Laura behaves strangely and awkwardly around Jim, he sees good in her and gently tries to help her find self-confidence. In his romantic moment with her, when he dances with Laura and kisses her, he reveals to her that she has a special quality that makes her attractive. After he realizes that he has gone a bit too far, he shows Laura respect by apologizing and admitting to her that he's engaged to a girl named Betty.
Symbol of the Unicorn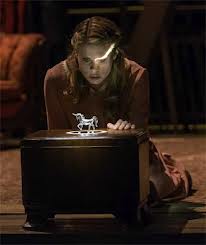 In The Glass Menagerie, when Jim dances with Laura and literally sweeps her off her feet they run into the table on which sits the girl's favorite glass animal, the unicorn. The unicorn topples to the floor, and its horn breaks off, making it more "normal." Now it looks like a horse. In this action is the message that acceptance, like the kind that Jim offers to Laura, can make outcasts feel as if they are part of society and like the rest of us.
Broadway Discounts for Groups
Broadway group discounts can make the difference between student groups seeing or not seeing The Glass Menagerie. This classic American drama offers student groups and others many important topics and themes for discussion. Contact All Tickets Inc. today at 1-800-922-0716 for information on group sales and Broadway group tickets for Tennessee Williams' The Glass Menagerie.