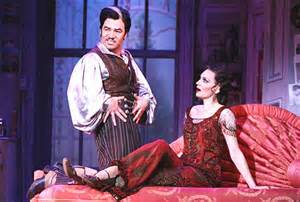 For the fifth time, the story of Tevye, the milkman, his family, and the people of Anatevka will come to life on a Broadway stage. Fiddler on the Roof will be part of the 2015-2016 Broadway season, staring rehearsals on September 28th and beginning preview performances on November 17th. Fiddler on the Roof, which includes music by Jerry Bock, lyrics by Sheldon Harnick, and book by Joseph Stein, is based on Tevye and his Daughters by Sholem Aleichem.
Classic American Musical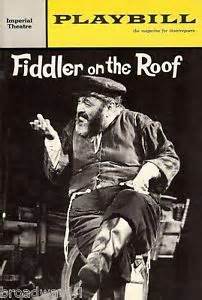 Fiddler on the Roof premiered on Broadway in 1964 with Zero Mostel as Tevye. It was nominated for 10 Tony and won nine, including Best Musical. The musical broke the long run record, becoming the first musical to log over 3,000 performances on Broadway. It held the long run record for a decade, until Grease took the honor, and it is currently Broadway's 16th longest running show.
Fiddler on the Roof is considered to be the last great book musical, signaling the end of an golden age for musicals on The Great White Way. The 1971 film adaptation was highly successful and the show has enjoyed international popularity. It was last seen on Broadway in 2004 with Alfred Molina as Tevye. That revival had 36 previews and 781 performances.
The Latest Revival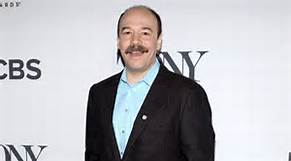 This latest revival will star Danny Burstein as Tevye. Bartlett Sher, who worked with Burstein the Broadway revivals of South Pacific and Golden Boy, will direct the production. Burstein has also been in the Broadway revivals of Cabaret and Follies. Israeli choreographer Hofesh Shechter will create the dance numbers, which will be based on original conceptions and choreography by Jerome Robbins.
A Story for Today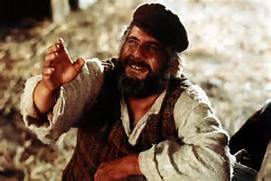 Although set in 1905 czarist Russia, Fiddler on the Roof offers audiences a story and themes that still resonate with them today. The focus is on family, love, and, of course, the power and fragility of tradition. More so, this is a musical about the inevitability of change and our amazing ability to adapt to challenges and transform ourselves. It is a heartfelt, beautiful piece of theatre that has been masterfully created by Bock, Harnick, and Stein.
The music is beautiful and it resonates with audiences emotionally; the lyrics are character-based and, at times, moving and at other times extremely humorous; and the book is powerful in the manner in which it captures character, creates conflict, and takes us on a journey that is satisfying in every way.
More on Fiddler
We'll have more information on this latest revial of Fiddler on the Roof. This musical offers educational and school groups the chance to enjoy a premium Broadway musical and plenty of opportunity for thematic, artistic, and cultural discussion. Fiddler on the Roof has been an audience favorite for 50 years. It's songs, characters, and themes based in pre-Internet, pre-social media, and pre-mass media early 19th century Russia still offer us important insights about humanity, family, and love.