All the world's a stage,
And all the men and women merely players.
They have their exits and their entrances,
And one man in his time plays many parts,
His acts being seven ages. William Shakespeare
Broadway dimmed its lights for various performers, playwrights, and directors who passed on this year. In this two-part series, we remember 10 of those who passed from this stage onto the next.
Mike Nichols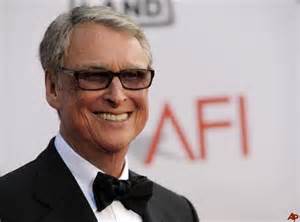 Equally comfortable directing film, TV, or stage and plays or musicals, Mike Nichols had a storied career that included winning a Grammy, four Emmys, seven Oscars, and nine Tonys. His other honors included the Lincoln Center Gala Tribute in 1999, the National Medal of Arts in 2001, the Kennedy Center Honors in 2003, and the AFI Life Achievement Award in 2010. Nicholas won a Tony in 1963 for his first Broadway directorial effort, Barefoot in the Park, and another in 1964 for his direction of Luv. He won his third Tony in 1965 for his direction of The Odd Couple. Nichols first two films, Whose Afraid of Virginia Woolf (1966) and The Graduate (1967), were major hits with the first being the top grossing film of the year and the second earning him his first Academy Award. He died on November 19th at the age of 83 of a heart attack. He had spent more than 60 years in the theatre producing and directing numerous Neil Simon plays, Arthur Miller's Death of a Salesman, Annie, The real Thing, and many other shows.
Marian Seldes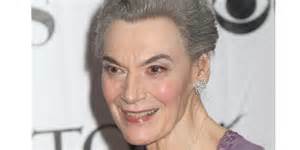 For seven decades, Marian Seldes acted. She was a stage, TV, film, and radio/recording actress who earned notoriety for appearing in every one of the 1,809 performances of Ira Levin's Broadway thriller Deathtrap. She received five Tony nominations and won her first time out in 1967 for Edward Albee's A Delicate Balance. Seldes, who was a member of the drama faculty of The Juilliard School from 1967 to 1991, taught various up and coming performers, including Christopher Reeve, Robin Williams, Kelsey Grammer, Kevin Kline, William Hurt, Patti LuPone, Val Kilmer, and Kevin Spacey. At the 2010 Tonys, she received the Lifetime Achievement Award, noting that "All I've done is live my life in the theater and loved it." She added, "If you can get an award for being happy, that's what I've got." She passed on October 6th after a long illness. Seldes was 86.
Geoffrey Holder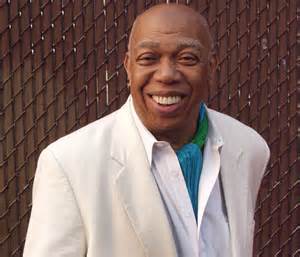 Although Geoffrey Holder was an amazingly diverse artist, most people in the U.S. knew him for his deep voice, buoyant personality, and tall frame, which they became familiar with due to a string of popular 7-Up "uncola" commercials that aired in the 1970s and 1980s. But Holder, who was born in Trinidad, had an amazing career that included work as an actor, choreographer, director, dancer, painter, costume designer, singer, and voice-over artist. He won two Tonys in 1967 for his direction of and costume design for the musical The Wiz. The show ran for four years on Broadway, offering 1,672 performances. He choreographed and designed costumes for numerous dance companies, including the Alvin Ailey American Dance Theatre and the Dance Theatre of Harlem, was an avid, talented, and award-winning painter whose patrons included Lena Horne and William F. Buckley, and a book author and music composer. Holder died on October 5th from complications associated with pneumonia. He was 84.
Robin Williams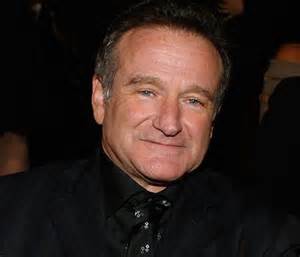 Although first known as a standup comedian and then as a TV and film actor, Robin Williams was originally theatre trained. After becoming a film star, he would play on Broadway in Mike Nichols' production of Waiting for Godot in 1988 and in Bengal Tiger at the Baghdad Zoo in 2011. He came to prominence on the TV show Mork and Mindy (1978-82) where he portrayed an alien from another planet who was learning about life on Earth. Williams went on to star and co-star in many top grossing and critically acclaimed films including The World According to Garp (1982), Good Morning, Vietnam (1987), Dead Poets Society (1989), Awakenings (1990), The Fisher King (1991), and Good Will Hunting (1997). He won two Emmys, five Grammys, and an Oscar (Goodwill Hunting). Although he did not garner great reviews on Broadway, he was known to be a hard-working, collaborative, and all-inclusive cast member. He never played the star amongst his fellow cast mates and has been remembered by many as one of the most giving and kind people they had ever met. His wit was unrivaled and his energy unbounded. Williams committed suicide on August 11th at the age of 61. This act shocked millions upon millions.
Lauren Bacall
Actress Lauren Bacall had a sultry voice, demeanor, and soul. Although Bacall enjoyed a long, successful film career and was nominated for an Oscar, she never won the award. She did receive a 2009 Academy Honorary Award. Her film career included major roles in numerous Humphrey Bogart films, such as To Have and Have Not (1944), Dark Passage (1947), and Key Largo (1948). She and Bogart were married from 1945 until his death in 1957. Bacall won two Tonys. Both were for musicals. The first win occurred in 1970 when she won for Best Actress in a Musical for her work in Applause. She returned to Broadway in 1981, winning the Best Actress in a Musical award once again. She received her second Tony for Woman of the Year. Bacall could command the stage, camera, or any environment she was in with her incisive look, deep voice, and poised angular frame. She was commanding in everyway, and yet, could be amazingly vulnerable. In 1997 she received the Kennedy Center Honors. Bacall died on August 12th, (one day after Robin Williams) at the age of 89 from a stroke.
Part II Upcoming
In Part II of 2014 Those We Lost in the Theatre, we'll review the careers of five more theatre artists who left us for brighter lights.