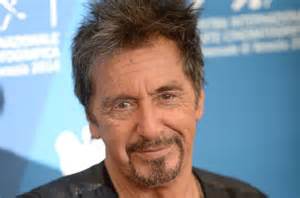 Broadway is abuzz with announcements regarding two premieres with both scheduled for October 2015. One is a new play by David Mamet entitled China Doll, while the other is a new musical by Tom Kitt and Brian Yorkey, which is called The Visitor. The Mamet play will star Al Pacino.
Pacino and Mamet
China Doll includes three elements, a billionaire named Mickey Ross, played by Pacino; his assistant; and a phone from which Mickey takes one last phone call before going off to get married to a young woman and take on semiretirement. Mamet wrote the role of Mickey specifically for his friend, Oscar and Tony winner, Pacino. The two have collaborated four times before.
In taking about China Doll, Mamet said that his script is "about a wealthy man, his young fiancé and an airplane." He also said, "The man has just bought a new plane as a wedding present for the girl. He intends to go into semiretirement, and enjoy himself. He's in the process of leaving his office, and is giving last minute instructions to his young assistant.. He takes one last phone call…"
That one phone call sends Mickey in a new direction, testing him in many ways. It's expected that China Doll will be on Broadway for a limited run.
Kitt and Yorkey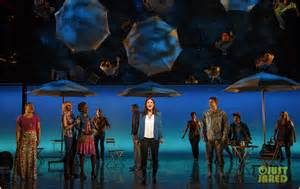 The musical writing team of Kitt and Yorkey has given Broadway audiences Next to Normal, which won the Tony and Pulitzer Prize, and the musical If/Then, which is presently running on Broadway. Their new musical, The Visitor, is based on the 2007 film of the same name. The movie starred Richard Jenkins, who received an Oscar nomination for his work.
The Visitor is about a widower in post 9/11 New York who befriends a Syrian immigrant. Since his wife passed away, the widower, Walter, has lost all sense of meaning in his life. He struggles to get by, and then, upon befriending Terek, he eventually begins to rediscover life.
According to the creators, "The Visitor is the poignant and urgent story of Walter, a lost soul who gets a new lease on life with the arrival of Terek, an undocumented immigrant who challenges Walter's capacity for acceptance, change, and even intimacy… The Visitor suggests that the ties that bind us–music, passion, love–are far more powerful tools for healing than the things that tear us apart."
Kitt and Yorkey are two of the most innovative musical theatre creators presently working on Broadway. This project has the potential to be a major Broadway hit.
More to Come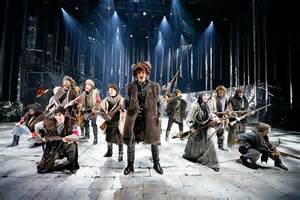 There is plenty more to come in 2015-2016, and still more new shows to be announced for this Broadway theatre season. Coming up in 2014-2015 are musical revivals such as On the Twentieth Century, The King and I, and Side Show, as well as new musicals such as Finding Neverland, Dr. Zhivago, and An American in Paris. New plays include Hugh Jackman in The River and Helen Mirren in The Audience.