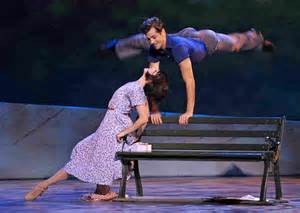 All tickets, Inc. is running a unique free ticket deal for any and all groups. We call it The Best Broadway Group Comp Deal. To qualify, simply purchase your Broadway show tickets through us and book at least one other experience, service, or product through All Tickets and you'll get one (1) comp ticket for every 25 purchased. Plus, there's no limit on the number of comps for which you can qualify. Purchase 150 tickets to a Broadway show and you'll receive 6 free tickets to that same show. Buy 175 and you'll get 7 free, 200 and you receive 8 comps, and so forth.
By the way, you don't have to buy something else with us other than your Broadway tickets to get comps. However, if you purchase only your Broadway show tickets from us, then the free ticket offer is 1 for every 30 purchased. Again, they are unlimited and for any show. This is the only type of deal that you'll find anywhere from any licensed NYC Broadway group sales agent.
The Best Service from ATI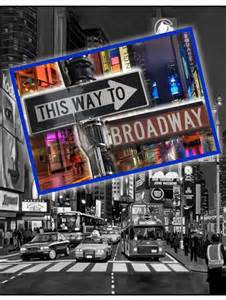 There's so much to do in the Big Apple when you're here with your group. Throughout the time that All Tickets, Inc. is running its The Best Broadway Group Comp Deal, which expires on August 31, 2015, we will be highlighting how you can have the most fun and get the best deals possible by booking with us.
Remember that All Tickets, Inc. provides its customers with highly specialized and personalize service supplied by courteous, knowledgeable, and helpful group sales agents. We are a licensed group sales agent for anything and everything New York, offering our customers The Total New York Group Experience at the best possible price. Plus, we are dedicated to making sure that your group experience is made easy, simple, and hassle-free. Here's a great idea that you can use if your group is especially interested in the theatre and art.
See and Show and Take a Theatre Workshop
Book your Broadway show and, at the same time, book a great theatre workshop at Stage Door Workshops through us. You'll get 1 comp for every 25 show tickets purchased and a fantastic deal on one of the close to 50 learning experiences offered by Stage Door Workshops, the preeminent theatre education resource for groups coming to New York.
They offer workshops for every level, including the curious, the beginner, and the person who wants to be a theatre pro. A New York theatre professional runs every session. Workshops focus on everything from acting to publicity, from stage management to marketing, from dancing to singing, from directing to designing, and much more. For a complete list of what Stage Door Workshops offers, please click here. https://allticketsinc.com/educational/educational-experiences/
Enjoy a Theatre Tour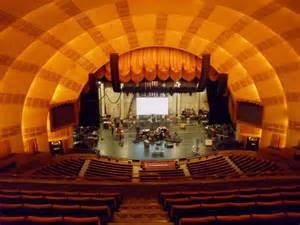 Book a wonderful and magical theatre tour with us. We offer a wide range of choices, including tours of Radio City Music Hall, the New Amsterdam Theatre, which presently has Aladdin running, Lincoln Center, or the historic Apollo Theatre. Each tour is professionally run, very informative, and entertaining. Or your group may want to learn about the fascinating history of The Great White Way and take the highly informative and fun Broadway Up Close Walking Tour. Plus, we have many more theatre tours available. Please see this page for more information, and, of course, contact us by calling 1-800-922-0716 with your questions of for more information.
Art Museums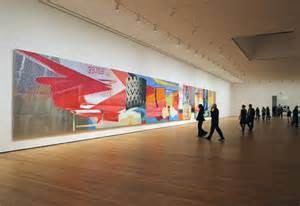 New York City has so many world-class art museums. One of these should be on your list of places to go. There's the magnificent Guggenheim Museum, which was designed by Frank Lloyd Wright and is considered to be a major accomplishment in architecture. Inside, the museum houses one of the world's most extensive collections of modern and contemporary art. Or you may opt for the Metropolitan Museum of Art, which offers art exhibits from across the centuries. Each and every day the museum features close to 30 exhibits. There's also the Museum of Modern Art, which focuses on innovative, new, groundbreaking work.
We can book your group into any type of museum, from the whimsical and popular Madame Tussauds New York to the museum dedicated to the young and adventuresome, the Children's Museum of Manhattan. See our full list of art and museum offerings here. And if you don't find that special something on our list that you know you'd like to see, simply contact us and we'll make all of the arrangements for your group.
Take Advantage Now
Be sure to contact All Tickets, Inc. before The Best Broadway Group Comp Deal expires. We will be offering 1 comp for every 25 Broadway tickets purchased to those who book another service, event, product, or experience through us until August 31, 2015.
There are close to 40 great shows playing on Broadway, with some of the newest hits being An American in Paris, Something Rotten!, The Visit, and Fun Home. See these Tony-nominated shows at low group rates and with free tickets thrown in. Contact All Tickets, Inc. today by calling 1-800-922-0716 or by clicking on this link.