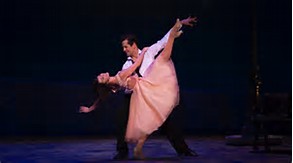 All Tickets, Inc., offering the total NY experienced, announces a new, unprecedented Broadway GROUP COMP (FREE) ticket program. All Tickets is presently running three such offers, but this new one provides groups more flexibility, buying power, and choice. As it is with other COMP promotions from All Tickets, Inc., to qualify groups must purchase their tickets from All Tickets, which are sold at the lowest group prices available. In no way do the free tickets add any charges to a group's ticket purchase. They are completely free.
The New COMP Programs
The All Tickets, Inc. free Broadway Tickets Program may be combined with Producer Comps. Therefore, if a production is offering group comps and you order through All Tickets, Inc., you will receive both the Producer Comps and All Tickets Comps. This is only the case if you order your group seats to a Broadway show through All Tickets. If Producer Comps are available for a show and your group qualifies, you will receive those plus any free tickets you qualify for by purchasing your tickets through us.
The ATI COMP Program
Receive Comps/Free Broadway Tickets For ANY Broadway Show
Any Date or Time
Must Place Your Order by August 31st, 2015
All Current & New Customers- Get 1 comp/free ticket for each 30-tickets purchased OR
All Current & New Customers- Get 1 comp/free ticket for each 25-tickets purchased when you also buy another touring component, i.e. Restaurant Reservation, Step On Tour Guide, Hotel Rooms, Attractions, etc.
This COMP/FREE order is effective for all orders placed from Wednesday, May 27, 2015 to Monday, August 31, 2015. Again, it applies to ANY Broadway show for ANY date or ANY time!
Why Offer Free Tickets?
All Tickets, Inc., offers comp tickets for a few reasons. The primary one being that we want to give groups more buying power. We understand that Broadway show-tickets are expensive and that many people are on budgets. It's true that Broadway is the highest caliber of professional theatre in the world and ticket prices reflect the expense of mounting and maintaining world-class productions. But it's also true that every savings that we can pass on to our customers means that they can get more for less. At the same time, offering free tickets gives us an edge over the competition, as we are providing consumers with something no other group ticket seller does.
We are the leader in COMP tickets for Broadway shows.
Great Time to Visit NYC!
The spring, summer, and fall are great times to get your group to New York City to see a Broadway play or musical and to enjoy all of the history, landmarks, attractions, and amusements that the City offers visitors. If you need help in planning your New York City group trip, whether it is for a day, a weekend, or a week or longer, All Tickets, Inc., is ready and waiting to serve all of your needs, answer all of your questions, and take on all of your challenges.
Contact All Tickets, Inc. today by calling 1-800-922-0716 or by clicking here. We're standing by! And please remember that this free promotion is time sensitive and orders must be placed by August 31, 2015.