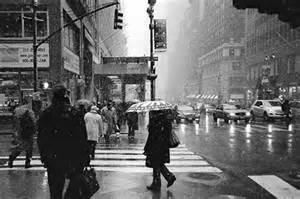 New York City has some fantastic outdoor attractions, like Central Park, maritime experiences, tours of Battery Park, Greenwich Village, Harlem and NYC's other neighborhoods, the Brooklyn Bridge Walking Tour, and so much more. But there are a lot of ways to experience the greatness of New York City indoors, and many of these experiences are the perfect choice for those months when the cold wind blows, the snow falls, and night comes quickly.
NY Skyride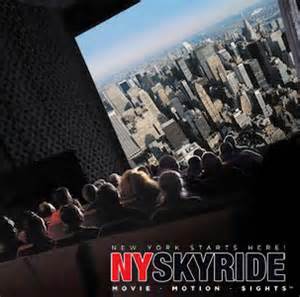 Located in the Empire State Building, the NY Skyride offers you a breathtaking virtual tour of the City. Kevin Bacon is your narrator as you trip along the unique NY skyline. Visit close to three dozen NY landmarks, as you enjoy the perspective of a private helicopter tour. All of this is done via a specially designed state-of-the-art platform, which moves in synchronization to an 18-foot high-definition screen. It is spectacular and it's also the fast track to the Empire State Building's Observatory Deck.
Museum of the Moving Image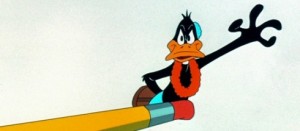 Located in Astoria Queens, this family friendly museum includes films, special collections, and exhibits about film and TV. Running now through January 19, 2015, is What's Up, Doc? The Animation Art of Chuck Jones, a special exhibit devoted to the man who brought us the wisecracking Bugs Bunny and the exasperated Daffy Duck, and who created so many other characters, including Pepé Le Pew, Wile E. Coyote, and the Road Runner. Also, running from November 28 to December 28, See It Big! Animation. This series offers a range of contemporary animated films, some of which are appropriate for all ages, and some of which are intended for adults. Plus, there's much more to see and experience at , the Museum of the Moving Image.
Discovery Times Square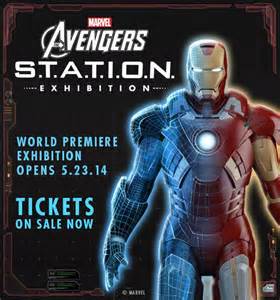 More than a museum, Discovery Times Square is the destination for discovery through unique and immersive exhibits in New York. Here, events epic and rare come to life by connecting you to the greatest human stories ever told. Presently being shown is The Marvel Avengers S.T.A.T.I.O.N, an interactive science exhibit devoted those bigger than life Marvel superheroes.
You'll also fine Gunther von Hagens' stunning look into the workings of the human body, Body Worlds Pulse. The museum describes this exhibit in the following way, "Experience the science and splendor of the human body through Plastination, a breakthrough in anatomy invented by trailblazing scientist, Gunther von Hagens. Learn about the human body, its form and function, its vulnerability and potential, and the challenges it faces navigating the 21st century."
Discovery Times Square will transfix your group, providing them with a truly amazing experience.
Museum of Modern Art
New York's Museum of Modern Art (MoMA) offers visitors interesting perspectives, groundbreaking, innovative work, and an impressive film series. MoMA includes works by modern masters such as Warhol, de Kooning, Haring, Calder, Kadinsky, Pollack, Matisse and Picasso. Special exhibits presently running include Henri Matisse: The Cut-Outs (through Feb, 8, 2015), Sturtevant: Double Trouble (through Feb. 22, 2015), and Nicholas Nixon: Forty Years of The Brown Sisters (through Jan. 22, 2015). The Museum of Modern Art will give you a whole new perspective on culture and the arts in our era. It is located at 11 West 53rd St.
Get Group Rates
For group rates and reservations to these great experiences and everything NYC contact All Tickets Inc. at 1-800-922-0716. It may be cold outside, but inside there's a whole lot of ways to stay warm and be entertained as winter blows through Manhattan.