There are some interesting, new musicals coming to Broadway and Sir Andrew Lloyd Webber has written none of them.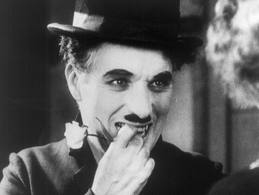 One, which is entitled Bring It On, is scheduled for a limited run this summer and fall. Another, which is to open in August, bears the title Chaplin and focuses on the silent screen star. Finally, coming this season in the fall is the musical Rebecca, which has been successfully produced in numerous European countries. All Tickets Inc., which has group discounts on all shows, is excited about these new offerings that look to broaden the developing Broadway landscape.
Bring It On
Of the three, Bring It On looks to be the lightest.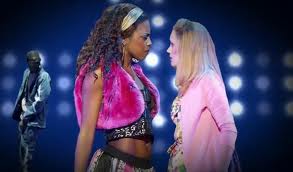 Based on the 2000 teen comedy flick, Bring It On focuses on a national cheerleading competition and the ongoing defending championship squad's attempt to overcome some daunting circumstances. But more so, this lighthearted musical comedy is about relationships, friendship and loyalty. Bring It On will preview July 11, 2012 and open on August 1. It's due to close on October 7, 2012.
Chaplin
With music and lyrics by Christopher Curtis and a book by Curtis and Thomas Meehan, Chaplin is set to preview on Broadway August 21st.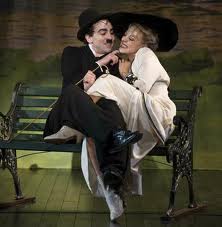 Directed and choreographed by Warren Carlyle, who co-directed the La Jolla Playhouse's 2010 production of an earlier version of Chaplin entitled Limelight: The Story of Charlie Chaplin, this show has a lot of positive buzz. This period piece musical focuses on the man who became the most popular and powerful star of the silent era and who overcame extreme hardship to become one of the richest actors in the world. Chaplin opens September 10, 2012.
Rebecca
The film Rebecca, which won the Oscar for best picture, was directed by Alfred Hitchcock and starred Sir Laurence Olivier and Joan Fontanne.
This mystery-thriller has a haunting story that is based on the novel by Daphne Du Maurier. The mystical country estate of Manderley is the setting for this musical in which the second wife of Maxim De Winter is haunted by the memory of his first wife, Rebecca. Adapted by Christopher Hampton, Rebecca features music by Sylvester Levay, book & lyrics Michael Kunze and English lyrics by Christopher Hampton and Michael Kunze. The show is directed by Michael Blakemore and Francesca Zambello. It has a strong production history in numerous European countries and like Chaplin is a period piece with rich texture.
Discount Tickets for Groups
You can often get group discounts for as few as 10 people from All Tickets Inc. Call us at 800-922-0716 or you can find us on the Internet by clicking here. All Tickets Inc. offers more than Broadway and Off-Broadway group discounts; we are devoted to providing you with THE TOTAL NEW YORK EXPERIENCE, which includes group rates for fantastic restaurants, wonderful hotels and memorable sights and historic settings.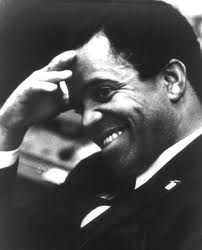 We also have groundbreaking study guides, which you can use for free and which include insightful and entertaining interviews with those who created Ghost The Musical. Click here for access. Our next blog will focus on a new musical that's said to be coming to Broadway soon. It looks to be loaded with hit songs and has the potential to tell a truly unique and dynamic American success story. Stay tuned!