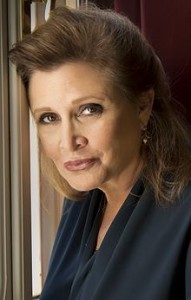 We're all disappointed to see that so many beloved celebrities have passed away last year. Incredible performers who moved us during their lifetimes are difficult to let go. Recently, Carrie Fisher passed away from the effects of a massive heart attack. Today, we remember her career on the Great White Way and the live performances in which she excelled.
Broadway Debut
What you may not know is that Carrie Fisher made her debut on Broadway in 1973 in a revival of a musical that starred Debbie Reynolds! The musical was Irene about an Irish immigrant woman named Irene who is making her way up in New York high society. The original production began in 1919 and was revived in 1973 with Fisher as an ensemble member at the Minskoff Theatre.
Post-Star Wars Theatre Success
After the release of the first Star Wars film, Fisher had some more substantial roles on Broadway. From 1977 to 1983 when the original Star Wars films were released, she was involved in a few productions. In 1980, she originated the role of Iris in a comedy called Censored Scenes from King Kong. She performed alongside Stephen Collins and Alma Cuervo.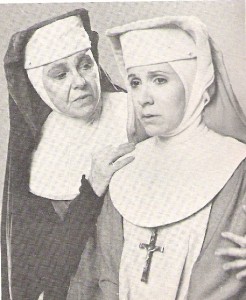 In January of 1983, Fisher replaced Amanda Plummer in the Broadway production of Agnes of God written by John Pielmeier. The show is about a nun who gives birth to a child in a convent and then strangles it. Agnes, the nun, must see a psychiatrist whose negative past has deterred her from the church. The psychiatrist ends up learning a lot about herself in the process of examining Agnes.
In 2009, Carrie Fisher opened her one woman show Wishful Drinking at 54 Below sponsored by the Roundabout Theatre Company. It received rave reviews and let audiences in on her experiences as a celebrity including the alcoholism she dealt with years before. To see excerpts from her one woman show, check out this link from Broadway World TV.
May The Force Be With You
With all of her triumphs as a performer, Carrie Fisher was also a great person. She suffered from drug abuse while in the public eye as a young performer but has been very vocal about her experiences. Her courage in expressing her life challenges in books, her one woman show, and in interviews gave her fan base more to respect her for more than just the skimpy outfit in The Return of the Jedi.
What is your favorite Carrie Fisher memory? Share it with us on Twitter
Greenfield, Thomas Allen. Broadway: an encyclopedia of theater and American culture. Santa Barbara, CA: Greenwood, an imprint of ABC-CLIO, LLC, 2010. Print.