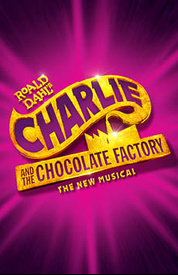 The full cast was announced on December 19th for the new musical telling of Charlie and the Chocolate Factory. The oompa-loompas can be previewed starting March 28th of next year at the Lunt-Fontanne Theatre on West 46th Street. The cast will include 36 ensemble members including some Broadway veterans like Emily Padgett, Kathy Fitzgerald, Ben Crawford, John Rubinstein, and Christian Borle.
From Book to Movie to Musical
Charlie and the Chocolate Factory is a Roald Dahl favorite around the world giving it high expectations for viewers. The 1971 film helped us "view paradise" with Gene Wilder, the Tim Burton conception from 2005 gave us a slightly darker yet closer to the book telling, and the book has been a staple in public libraries children's sections since its conception in 1964. Telling this story to reach the magical level originally achieved by Dahl to make it a transcendent story is the challenge a production like this would have to achieve.
The story is about a young boy named Charlie Bucket who lives in poverty with his parents and four grandparents. His grandparents share the only bed in the house and Charlie must work to help his family survive. His family lives in the same town as the famous Chocolate Factory run by Willy Wonka who closed his doors to visitors many years before. Wonka announces that he will allow five special people the opportunity to tour his factory and to win a lifetime's supply of chocolate. He hides five golden tickets in his chocolate bars to be found by five lucky winners!
The Cast
One of the interesting things about this casting announcement is that they have cast three alternating children as Charlie: Jake Ryan Flynn, Ryan Foust, and Ryan Sell. However, all of the "bad" children who are also on Wonka's tour will be played by adults. Augustus Gloop, the first child to get the boot, will be played by F. Michael Haynie. He played Boq in Wicked as well as Dogfight off-Broadway. Other adults playing kids will be: Emma Pfaeffle as Veruca Salt (Finding Neverland), Trista Dollison as Violet Beauregard (A Bronx Tale), and Michael Wartella as Mike Teavee (Tuck Everlasting).
Christian Borle (Spamalot, Something Rotten, Legally Blonde) will lead the cast as Willy Wonka after a successful run of Falsettos on Broadway. He'll go right from Falsettos to playing Wonka in 2017. Hopefully the reviews for Charlie and the Chocolate Factory will be as positive!
Charlie and the Chocolate Factory will be on our list of group sale shows for next year! Give us a call to see what group price we can offer you!