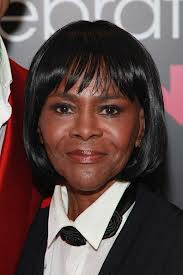 The announcement of a new production of "The Trip to Bountiful," with an all-star cast, is sure to boost Broadway group sales. Sales of Broadway group discount tickets to see Cicely Tyson, Cuba Gooding, Jr., Vanessa Williams and Condola Rashad in the limited-run production are about to start. Most people know Horton Foote's "The Trip to Bountiful" due to Gerald Page's Oscar-winning portrayal of suffering, sincere and bewildered matriarch Carrie Watts. The inimitable Cicely Tyson will take on that role for the stage.
Roots in the Stage
Although many know Tyson for her Emmy-winning roles in "The Autobiography of Miss Jane Pittman" and "Roots," the actress does have a long association with the theatre, including Broadway and Off-Broadway. In 1957, she appeared in "Dark of the Moon" at the Little Theatre and played in a string of Broadway and Off-Broadway shows through to 1963.
In 1961, Tyson appeared in the original cast of French playwright Jean Genet's "The Blacks." That proved to be the longest running Off-Broadway non-musical of the 1960s. "The Blacks," which featured an amazing cast comprised of James Earl Jones, Roscoe Lee Browne, Louis Gossett, Jr., Godfrey Cambridge, Maya Angelou and Charles Gordone, ran for 1,408 performances.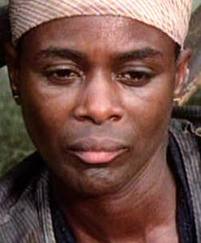 In 1969, she appeared on the Brooks Atkinson stage as Reverend Marion Alexander in the play "Trumpets of the Lord." She would not appear on a Broadway stage again until 1983 when she played Miss Moffat at the Lunt-Fontaine "Theatre in The Corn" is Green. After a 30-year absence, Tyson will once again be on Broadway in "The Trip to Bountiful."
One Woman's Journey
"The Trip to Bountiful" is one woman's journey to the place where she was born, grew up and lived. Carrie Watts is living in Houston with her daughter-in-law, played by Williams, and overprotective son, played by Gooding. Although she deeply desires to go back home to Bountiful, her son and his wife hinder her efforts. She tries to take a train to the town, but discovers they no longer run there. Eventually, Carrie, who can find no direct route to the town, is able to make her way near to  Bountiful via a bus and along the way she befriends by a young woman, played by Rashad.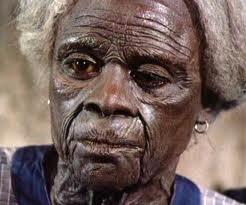 Her son and daughter-in-law, in a panic over Carrie going missing, track her down with the help of the police before she gets to Bountiful. But she's determined to see her hometown and does manage to get there where she finds it abandoned and derelict.
Moving, Soulful and Transformational
Foote's play turns on the performance of the actress who plays Carrie Watts. "The Trip to Bountiful" is a delicately scripted, honest play that is moving and soulful. Her journey is transformational as she deals with the passing or an era and her own life. Cicely Tyson's upcoming performance in The Trip to Bountiful is much anticipated. The play previews March 31, 2013 and opens April 23, 2013 for a limited run. Call All Tickets Inc. at 1-800-922-0716 for more information on Broadway group sales and discounts and "The Trip to Bountiful."