All Tickets Inc, , which offers group discounts and comps, is taking a look at pictures of the cast and creatives of "Kinky Boots." "Kinky Boots" is a new Broadway musical from Harvey Fierstein and Cyndi Lauper. It's based on the successful 2005 comic film of the same name, which offers a look at various issues, including acceptance, diversity and the definition of family.
Picturing Kinky Boots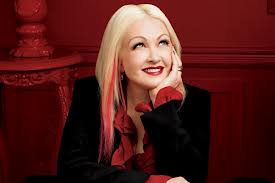 We're taking a true look at "Kinky Boots" by offering various pictures from the show in order to give you a sense of the style, energy and feel of the production. In picturing "Kinky Boots" we've slected photos from the Chicago production, rehearsals for Broadway and public relation shots.
Rehearsal Gallery
Looking at the rehearsal gallery for "Kinky Boots," it's evident that the cast is working hard on the various demands the show puts on them. The rehearsal process for a Broadway musical is intense and exacting. It is physically, emotionally and mentally exhausting. The point of the long, grueling rehearsal process is to create a show that is Broadway worthy in every way.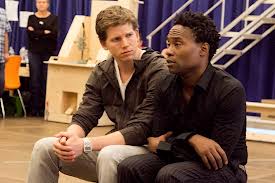 Production Shots
The production shots from Chicago emphasize, appropriately, boots. Boots that are exotic,interesting and unique. High fashion balanced on high heals and utilizing polished, premium leather. They are funky, odd and, yes, kinky. At least that's the impression one gets from the images. Charlie Price, the young man who decides to take over the shoe company after his father dies, and Simon/Lola, the person who teams up with Price to create an entrepreneurial odd couple, both learn a lot during the course of the musical. The lessons they learn are not always easy or kind ones, but they are invaluable life lessons.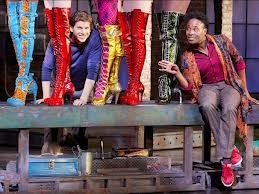 Contact All Tickets
If your group would like tickets to this very funny, entertaining and compassionate musical, please contact All Tickets Inc. We offer group discounts for all Broadway shows and until December 31, 2012, groups may also take advantage of our special COMP promo where they can get 1 free ticket for every 30 purchased. Call us at 1-800-922-0716 for more information or to make a reservation for "Kinky Boots." It looks to be a stunning show and one that you won't want to miss.