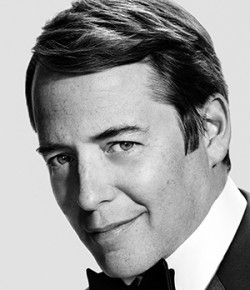 The next installment of Fox's live television musicals is in the works for December 17th when A Christmas Story:Live hits the small screen. It was recently announced that Matthew Broderick will be playing the role of adult Ralphie. Broderick has many years of experience performing in live theatre as well as in films like Ferris Bueller's Day Off and the film version of the musical The Producers. Hopefully this production will be a memorable one for all the families across America who will be sitting down in front of their screens to witness the old fashioned tradition of live, musical television.
The Plot
If you've ever watched the TBS network on Christmas Eve, you've seen this movie. I always miss watching the entire film at once since I always turn on the TV in the middle while I clean for Christmas guests…But it's a sincere Christmas favorite about a little boy named Ralphie growing up in a normal American family who dreams about getting a Ryder BB Gun for Christmas. The most memorable moments in the film include the "triple dog dare" that leads to a tongue stuck to an icy post, Christmas dinner at a Chinese restaurant, and the scantily clad leg lamp Ralphie's father takes from the box marked "fra-gi-le."
The musical production of the memorable film was spearheaded by an incredible team including the musical writing team Benj Pasek and Justin Paul. These two men wrote the music for the current Broadway show Dear Evan Hansen. The book was written by Joseph Robinette who has done a lot of children's book adaptations like Charlotte's Web. The show premiered on Broadway in 2012 at the Lunt Fontanne Theatre and received multiple Tony nominations.
You'll Shoot Your Eye Out
The executive producer of the live musical, Marc Platt, is working to help adapt the musical to television with the help of the musical's creative team and the Fox network. Platt had recently worked with Fox on the adaptation of Grease Live!. In a recent article with Variety, Fox's president commented: "A Christmas Story' is one of the most beloved holiday films of all time – audiences have made a yearly ritual of re-watching it – and we are so thrilled to have Marc leading the charge in bringing the musical version of that film to television. (…) The extraordinarily gifted Pasek and Paul were instrumental in transposing the movie to the stage, and we believe the transition to live television event will be just as entertaining for viewers."
What do you think about this musical as a live television broadcast? Tell us on Twitter @AllTicketsInc!