Countdown to Broadway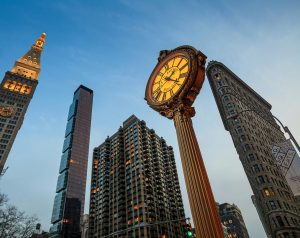 As Broadway wakes back up, we stand in the middle of history.  There are forty-one Broadway Theatres in New York City.  There are over forty Broadway shows opening from now through fall and into the new year.
Keeping track of everything that is opening and where and when is complicated. So we built a tracking tool called Countdown to Broadway.  We have listed all shows with  scheduled openings, plus their return dates, previews, openings, and Broadway venues.
We have included a countdown timer for every show.  As each counter hits zero, Broadway will be back at full, one theatre at a time.
September

Hadestown
Returning September 2
The Tony-winning musical tale of the lovers and dreamers from Greek mythology sings out once again at the Walter Kerr Theatre. Tickets now on sale!

Waitress
Returning September 2
Sara Bareilles returns as Jenna Hunterson in this limited-run musical revival based on the 2007 film of the same name. Tickets now on sale! Barrymore Theatre.

Hamilton
Returning Sept 14
The revolutionary Broadway blockbuster by Lin-Manuel Miranda returns to the Richard Rodgers Theatre. Tickets now on sale!