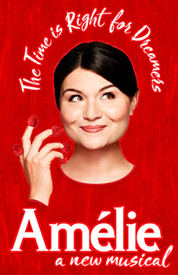 Amelie, the film to stage musical starring Hamilton's Phillipa Soo, will be opening at the Walter Kerr Theatre on April 3rd. Though it's opening is a few weeks away, the musical has already received some criticism from the LA Times. Read some review highlights of this 2017 season sensation and get a peek of what is to come!
Humble Beginnings
The film Amelie was released in 2001 and received 5 Oscar Award nominations. Audrey Tautou(The DaVinci Code) played the title character of this whimsical telling. In the movie, Amelie has a very sad childhood living in Paris. Her mother commits suicide and her father shows no affection for his daughter. As a result, Amelie grows up a lonely woman working in a corner bistro in the city. A series of events prompts the discovery of a tin box left in her apartment by a previous tenant.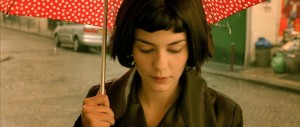 The box contains photos and memorabilia and Amelie sets out to find its owner. When she finds the man who had lost the tin as a boy, she sees the way her act of kindness affects him. From then on, she works to do good deeds in the world for others. Ultimately, she learns to do good things for herself as well.
Reviews
Overall, reviews for the musical are good! However, these reviews are from previews and might not reflect what will be said once the show officially opens. The LA Times article is specifically important because the musical originally opened at the Berkeley Repertory Theatre last year. They have a kind of regional claim over the show's origins. While Phillipa Soo was performing in Hamilton, the Berkeley Rep had chosen Samantha Barks (Eponine, Les Mis film) to play the title role. The LA Times cited Soo as a better choice for the role in type and vocal timbre, though Barks had done a better acting job, objectively. Charles McNulty, the LA Times reporter who reviewed the show, had more to say:
"Soo's Amélie is shy, beautiful, genial — and a little bland. The character's individual contours aren't fully drawn yet. The window Amélie keeps staring out of is meant to frame a woman who is in the process of forming herself, but we need to know a little more about this germinating entity. (…) But these quibbles likely won't keep you from getting swept up in the fun of this larky show. The music, which is nearly continuous, provides a magic carpet of orchestral strings upon which the production floats at will. Musical director, conductor and keyboardist Kimberly Grigsby draws out a sumptuous sound from her orchestra. And every time Soo opens her mouth to sing, the stars in Paris' night sky shine brighter."
Have you had a chance to see this musical in previews? Do you agree or disagree with McNulty's criticisms? Tell us on Twitter!