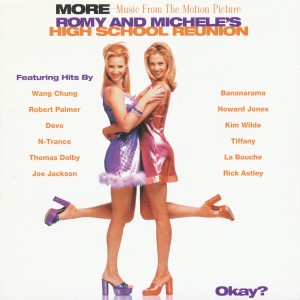 A favorite movie of mine growing up was Romy and Michele's High School Reunion. The film overwhelmingly exaggerated stereotypes of high school kids and hilariously chronicled the journey Romy and Michele took to impress their former classmates as adults. From June 8th to July 2nd, Seattle's 5th Avenue Theatre will host a new musical version of the film in hopes that they can turn the cult classic into a musical hype.
The Plot
The film title pretty much encompasses the plot. Romy and Michele were best friends in high school and went on to live in LA together. They are both unmarried, don't have boyfriends to speak of, and their jobs aren't glamorous. When the news of their impending high school reunion reaches them, they come up with fake life stories to shock the people who belittled them.
The Team
The creative team behind this production includes director, Kristin Hanggi (Rock of Ages), book writer Robin Schiff (Original screenwriter for Romy and Michele…), choreographer Peggy Hickey (Anastasia), and songwriters Gwendolyn Sanford and Brandon Jay (Orange is the New Black). The team has already chosen the stars to play Romy and Michele, originally played by Lisa Kudrow and Mira Sorvino in the film. Playing Romy is Courtney Wolfson, star of Broadway's Kinky Boots and playing Michele is Rene Wall from Disney's Frozen Live.
Will you be in Seattle this summer to see the production? Let us know on Twitter!