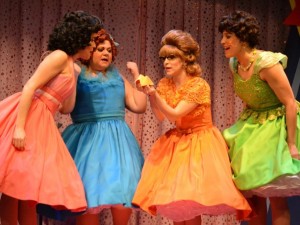 The Marvelous Wonderettes group tickets deal from All Tickets makes it easy and economical for you to get your contingent to this hit Off-Broadway musical comedy. Groups of eight or more have access through All Tickets, Inc. to the low $45.00 per person ticket price. This is a fantastic deal on what is one of the most upbeat, feel-good musicals currently running in New York.
There's More for Your Theatre Group
All Tickets is a full-service provider for groups, which means whatever your group wants and needs we can supply and at a great price. We can secure your group restaurant, hotel, and transportation reservations, get tickets for other theatre shows, as well as take care of your group's museum, tour, and special event reservations.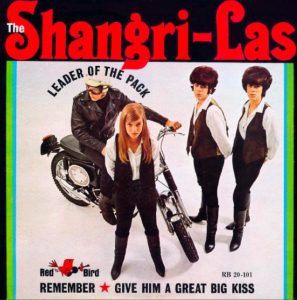 When you book your group's excursion through All Tickets you are assured that you'll receive:
• The best possible group rates
• The best available seats
• The finest group packages
• Personalized customer service
• Friendly, professional reps who will guide you throughout the process
How Popular Was "Leader of the Pack?"
"Leader of the Pack," which was released in September 1964, was number one on the Billboard Hot 100, number one on New Zealand's Lever Hit Parades, number three on Canada Top Singles, and number 11 on UK Singles. It topped the charts in 1965. It was The Shangri-Las biggest hit and the one record for which they are best known. The B side of the 45 was "What Is Love."

The Shangri-Las singing "Leader of the Pack" in 1964, and then The Shangri-Las' lead singer Mary Weiss performing it many years later at The House of Blues.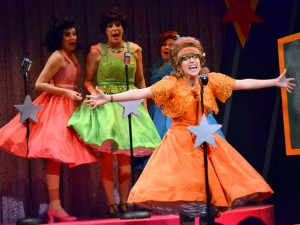 In The Marvelous Wonderettes, "Leader of the Pack" is sung in Act Two during the 10-year reunion of Springfield High's 1958 class. It's Cindy Lou who sings "Leader of the Pack" partly as a commentary on Springfield High School bad boy Billy Ray Patton, who's suspension resulted in his group being cut as prom entertainment 10 years earlier (Act One) and allowed The Marvelous Wonderettes to snag the gig. Cindy Lou, who had Hollywood aspirations that did not work out after she graduated from high school, is back in Springfield and in love with Billy Ray. In a way, the version sung in The Marvelous Wonderettes is done as a torch song.
Marvelous Wonderettes Group Tickets Deal – Last Thoughts
Be the leader of your pack and contact All Tickets today for your Marvelous Wonderettes group tickets deal, which offers tickets at just $45.00 per person. For group sales, email either janet.robinson@jrgroupsales.com or info@allticketsinc.com or call 212-362-5797 or 800-922-0716.
We'll be happy to answer your questions, help set up your group's entire evening, including booking your pre-show or after-show group dining, and take care of any other group services you may need. Remember that group numbers for The Marvelous Wonderettes can be as small as eight (8)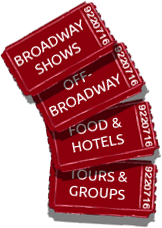 Our Marvelous Wonderettes group tickets deal won't last forever. This is a great time to plan your next or even your first theatre trip to New York and to book your group tickets to this popular show. Everyone in your group will have a great time at this engaging, funny, and entertaining show.
Performances of The Marvelous Wonderettes are on Wednesdays at 2:30 p.m. & 8:15 p.m., Thursdays at 8:15 p.m., and Sundays at 3:00 p.m. at the Kirk Theatre, Theatre Row, 410 W. 42nd St., NYC 10036.