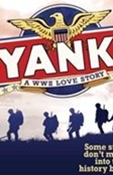 Yank! A WWII Love Story is a musical unlike any other focusing on romance during the last Great War. It's the story of a love affair between two American servicemen: Stu and Mitch. At first the two Privates become close friends. But then despite being expressly forbidden, the two men start to secretly fall in love. But it's not as clear cut as a typical straight relationship as Stu fearfully recoils from the attraction that he has for Mitch. That's just the start of what is an emotionally revealing tale that's connected to what is one of the world's most tumultuous periods.
Synopsis
Yank! A WWII Love Story, which is scheduled to open in spring 2013, is  musical by Joseph and David Zellnik. Set prior to the Battle of Iwo Jima, the musical focuses on Stu, a guy from the Midwest who's worried that he may not be man enough to fight the enemy. After being frightened by his feelings for fellow serviceman Mitch, Stu manages to get assigned to Yank Magazine, which is a publication written for those in service to their country.
Stu works for Artie, an openly queer reporter for Yank Magazine, who reveals the unseen gay world of the US Army. Finally, 10 months after first meeting Mitch and kissing him, Stu is reunited with his friend as the two prepare for the Battle of Iwo Jima. It is at this time that Stu finds what it is to fight for things in which he believes. Yank! A WWII Love Story is about what it takes to persevere in love and life when others see you as being different.
Show Facts
Music  Joseph and David Zellnik
Lyrics  Joseph and David Zellnik
Book  Joseph and David Zellnik
Cast
Opening Date Spring 2013