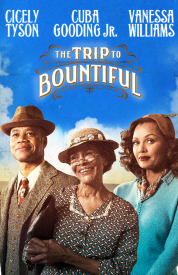 Horton Foote's The Trip to Bountiful is the story of one woman's journey from the obscurity of old age to true dignity and self-understanding. The Trip to Bountiful is a haunting, beautifully poetic and ennobling play that offers insight into the human soul. The all-star cast includes Cicely Tyson, Cuba Gooding, Jr., Vanessa Williams and Condola Rashad in a limited Broadway run.
Synopsis
Broadway welcomes a new production of the Horton Foote play The Trip to Bountiful. In 1985, actress Geraldine Page won an Oscar for her portrayal of Carrie Watts, an elderly woman who desires to take one more trip back to her hometown, which is named Bountiful. This production offers a star-studded cast that includes Cicely Tyson in the lead role.
In The Trip to Bountiful, an elderly Carrie Watts is living in Houston with her daughter-in-law and overprotective son. Although she deeply desires to go back home to her hometown of Bountiful, her son and his wife hinder her efforts. She tries to take a train to the town, but finds that the railroad no longer runs there. Although there is no direct transportation to Bountiful, eventually Carrie is able to travel near to the town via a bus. On her bus trip she meets a new friend, a young woman named Thelma.
Her son and daughter-in-law, who are in a panic over Carrie being missing, track her down before she gets to Bountiful. But she's determined to see her hometown. When she does get there she discovers it's abandoned and derelict.
Tyson, who returns to the Broadway stage after a 30-year absence, will be joined by Cuba Gooding, Jr., who will play her son Ludie Watts, and Vanessa Williams, who will play her daughter-in-law Jessie Mae Watts. Condola Rashad will play the young woman Thelma, who becomes a newfound friend of Carrie.
CICELY TYSON PERFORMS SOJOURNER TRUTH'S "AIN'T THAT A WOMAN?"
MAKE A CONNECTION
ATI Blog: Read about Cicely Tyson who will be playing Carrie Watts.
ATI Pinterest: See Cicely Tyson as 110-year-old Miss Jane Pittman.
ATI Facebook: It's a great time to "Like" us on Facebook.
SHOW FACTS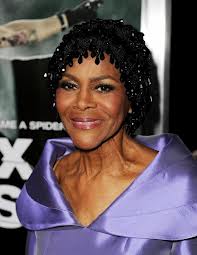 Cast
Carrie Watts Cicely Tyson
Ludie Watts  Cuba Gooding Jr.
Thelma  Condola Rashad
Jessie Mae Watts  Vanessa Williams
Creative
Written by Horton Foote
Director Michael Wilson
---
For a Theatre Profile, Seating Chart and Google Map click on the theatre name.
The Stephen Sondheim Theatre
124 West 43rd Street
New York, NY
Preview: Mar. 30, 2013 Open: Apr. 23, 2013 Status: Closed, Oct. 9, 2013