The Testament of Mary by Colm Toibin takes as its focus Mary, the mother of Jesus. Set after the Crucifixion of Jesus in the city of Ephsesus, the play offers insights into the human side of Mary, one that is filled with doubt, independence and free thought.
Synopsis
After her son, Jesus, has been crucified, Mary, his mother, lives under guarded protection in Ephsesus. In The Testament of Mary, she must contend with two of Jesus' followers who desire to write about her son's life. But Mary won't cooperate with these writers of the gospel under whose protection she lives. She does not believe Jesus was the Son of God. Mary has her own story to tell, and it's one that has never before been heard.
Starring Fiona Shaw as Mary, The Testament of Mary boldly sets forth a new vision of the mother of Jesus. She is her own person who knows Jesus in ways no other person has or ever will. We see Mary as a mother who has suffered a great loss and who must contend with men who would weave a tale of him that she finds to be inaccurate at best. The Testament of Mary, which is an adaptation of the playwright's short novel publish in 2012, is a truly unique vision of the mother of Jesus, raising questions regarding faith, history and power.
FIONA SHAW READS FROM T.S. ELIOT'S THE WASTELAND
https://www.youtube.com/watch?v=337LhGHuqz8
MAKE A CONNECTION
ATI Blog: Our Broadway group sales video is fun!
ATI Pinterest: See what's new on our Broadway Stage board.
ATI Facebook: Take a moment and "Like" us.
SHOW FACTS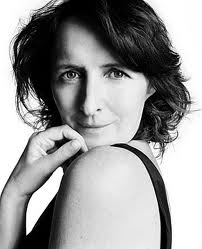 Cast
Mary Fiona Shaws
Creative
Written by Colm Toibin
Director Deborah Warner
Set Designer Tom Pye
Lighting Designer Jennifer Tipton
---
For a Theatre Profile, Seating Chart and Google Map click on the theatre name.
The Walter Kerr Theatre
219 West 48th Street
New York, NY
Preview: Mar. 26, 2013 Open: Apr. 22, 2013 Status: Previews, limited run closing Jun. 16, 2013