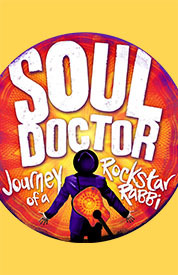 Soul Doctor is based on the life of rabbi Shlomo Carlebach, who was known as the "Rock Star Rabbi." Shlomo Carlebach, who used soul and gospel music, became the foremost Jewish religious songwriter of the 20th century and performed with a host of stars, including Bob Dylan, Jefferson Airplane and the Grateful Dead. How did this escapee from Nazi Germany go from being a rabbinical prodigy to becoming the "Rock Star Rabbi?" Soul Doctor tells his story.
Synopsis
When he was a boy the central character in Soul Doctor, Shlomo Carlebach, escaped from Nazi Germany to America. This was the start of a unique journey that would involve his becoming a rabbinical prodigy in the U.S. and his introduction to gospel and soul music through his friendship with Nina Simone. This friendship would send rabbi Carlebach on a musical adventure. Using this friendship between Carlebach and Simone as its primary focus, Soul Doctor traces the rocket-like rise of the controversial father of popular Jewish music, as he became the "Rock Star Rabbi" and then had to deal with the effects of stardom, which compromised his family, faith and personal life. journey. Soul Doctor is an entertaining and enlightening show.
SOUL DOCTOR PREVIEW

MAKE A CONNECTION
ATI Blog: What's happening for groups? See our Buzz pages.
ATI Pinterest: Our Broadway Shows board offers some great pins.
ATI Facebook: Join ATI on Facebook. today.
SHOW FACTS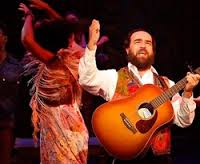 Cast
Shlomo Carlebach Eric Anderson
Creative
Written and Directed by Daniel Wise
Music Shlomo Carlebach and Nina Simone
Lyrics David Schechter
Set Designer Neil Patel
Costume Designer Maggie Morgan
Lighting Designer Jeff Croiter
Sound Designer John Shivers and David Patridge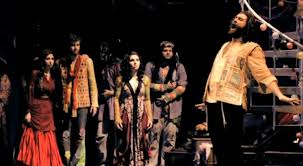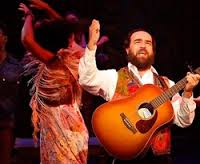 ---
For a Theatre Profile, Seating Chart and Google Map click on the theatre name.
The Circle in the Square Theatre
235 West 50th Street
New York, NY
Preview: Jul. 17, 2013 Open: Aug. 15, 2013 Status: Closed, Oct. 13