Shakespeare's Romeo and Juliet is back on Broadway starring Tony nominee Condola Rashad and Hollywood heartthrob Orlando Bloom. The tale told of star-crossed lovers is primary reading material for high school students and one of the most popular of Shakespeare's plays. This moving tragedy continues to resonate with contemporary audiences.
Synopsis
This production of Romeo and Juliet, which is directed by Tony nominee David Leveaux, will include a focus on diversity as the Capulets being played by black actors and the Montagues by white actors. Along with Orlando Bloom and Condola Rashad, who played the doomed lovers, this production stars Tony nominees Jayne Houdyshell as the Nurse and Joe Morton as Lord Capulet.
Romeo and Juliet marks Bloom's Broadway debut. A well-known Hollywood personality, his film credits include The Lord of the Rings trilogy, the Pirates of the Caribbean franchise, Elizabethtown, Kingdom of Heaven, Troy, The Three Musketeers and Black Hawk Down.
Rashad, whose credits include the Broadway revival of The Trip to Bountiful and her Tony-nominated performance in Stick Fly, film an TV credits include 30 Beats, Sex and the City 2, Law and Order: Criminal Intent, Smash, Georgetown, The Good Wife and Lifetime's Steel Magnolias remake.
Romeo and Juliet is one of Shakespeare's most produced plays. The tragedy focuses on two feuding families and the great losses caused by their animosity of one another. This looks to be an exciting production.
MAKE A CONNECTION
ATI Blog: Read about Bloom and Rashad in Romeo and Juliet.
ATI Pinterest: See our Broadway Shows board with Bloom and Rashad. 
ATI Facebook: "Like" us now on Facebook. 
SHOW FACTS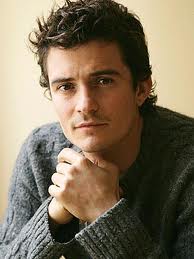 Cast
Romeo  Orlando Bloom
Juliet  Condola Rashad
Nurse  Jayne Houdyshell
Lord Capulet  Joe Morton

Creative
Written by William Shakespeare
Director David Leveaux

For a Theatre Profile, Seating Chart and Google Map click on the theatre name.
The Richard Rdgers Theatre
226 West 46th Street
New York, NY
Preview: Aug. 24, 2013 Open: Sep. 19, 2013 Status:Closed Dec 8, 2013