In Richard III, Shakespeare offers us the portrait of a man who is driven beyond reason and moral conscience rule England. Richard, Duke of Gloucester, will do anything to have the crown of England placed on his head. Richard III is a story of greed, ambition and manipulation.
Synopsis
Richard III is considered to be one of Shakespeare's most despicable and fascinating historical characters. Having already dispatched one king and that king's son, Richard has his eye firmly planted on the throne and crown of England. But how much plotting and conniving can he perpetuate before he loses control of his plan to be the England's monarch? In Shakespeare's Richard III what seems easy, the dismissal of two credulous brothers and two helpless nephews – the Princes held in the Tower, is really very complicated. The more he betrays others, the closer Richard comes to his ultimate demise.
MAKE A CONNECTION
ATI Blog: Get the latest news from our Buzz pages.
ATI Pinterest: Join our Broadway Shows board.
ATI Facebook: ATI is on Facebook.
SHOW FACTS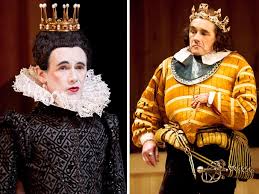 Cast
Richard Duke of Gloucester Mark Rylance
Queen Elizabeth Samuel Barnett
Creative
Written by William Shakespeare
Director Tim Carroll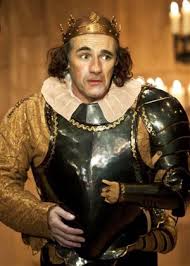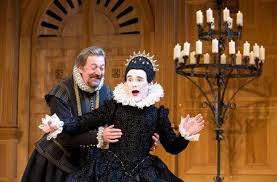 ---
For a Theatre Profile, Seating Chart and Google Map click on the theatre name.
The Belasco Theatre
111 West 44th Street
New York, NY 10036
Preview: Oct. 15, 2013 Open: Nov. 10, 2013 Status: Open, in rep with Twelfth Night.