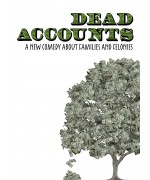 In her offbeat comedy Dead Accounts, playwright Theresa Rebeck offers insights into family, greed and small town values. Jack has come back home without notice and his sister, Lorna, is confused and upset by the situation. Can she get to the bottom of what's going on with her prodigal brother? Dead Accounts offers a wild ride to find the answer.
Synopsis
In Dead Accounts, Lorna's brother Jack has returned to Cincinnati unexpectedly leaving New York City and his wife, who everybody hates, behind. Lorna knows something is definitely wrong as upon his arrival Jack consumes tons of comfort foods and offers very few answers to his sister's questions. Has he simply returned home or is he running away from something?
Dead Accounts is a new comedy offering insights into corporate greed, small town life and the importance of family. With Dead Accounts Rebeck has created a timely, engaging play that's perfect for adult audiences.
A LOOK AT DEAD ACCOUNTS
SHOW FACTS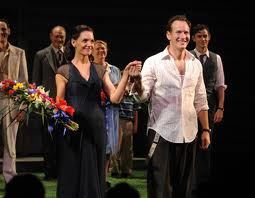 Cast
Jack Norbert Leo Butz
Lorna Katie Holmes
Barbara Jayne Houdyshell
Jenny Judy Greer
Phil Josh Hamilton
Creative
Written by Theresa Rebeck
Director Jack O'Brien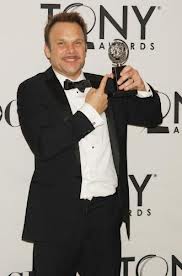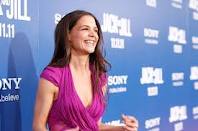 ---
For a Theatre Profile, Seating Chart and Google Map click on the theatre name.
THE MUSIC BOX THEATRE
239 West 45th Street
New York, NY 10036
Preview: NOV. 3, 2012 Open: Nov. 29, 2012 Status: Closed Jan. 6, 2013