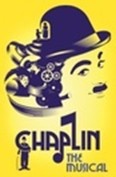 The long anticipated musical Chaplin is now on Broadway and you don't want to miss it. With the inimitable Charlie Chaplin as the subject, this musical rediscovers and uncovers a life that started in the slums of London and took Chaplin to Hollywood where he created a career that made him most recognized man in the world.
Synopsis
Uneducated, undernourished and unwanted, Chaplin spent seven years of his childhood in a workhouse. He became a young vaudevillian and eventually found his way to America where he would become the most influential star of the silent film age, setting the standard for comic performance and creating the character of the loveable and often unloved Tramp, who was recognized throughout the world. 
The musical Chaplin reveals the genius and the common man who created numerous classic films, including The Gold Rush, City Lights, The Kid and Modern Times, as well as writing the beautifully haunting song "Smile." Chaplin is a unique, moving and entertaining journey.
CHAPLIN: THE MAGIC
MAKE A CONNECTION
ATI Blog: Get insights into Chaplin The Musical and greats deals.
ATI Pintrest: .See All Tickets Inc. Pin of Chaplin in City Lights—a touching image.
ATI Facebook: See what's going on with Chaplin The Musical and other shows and be  sure to "Like" us! 
SHOW FACTS
Charlie ChaplinRob McClure
Alf ReevesJim Borstelmann
Hedda Hopper Jenn Colella
Oona O'NeillErin Mackey
Sennett McGranery Michael McCormick
Hannah Chaplin Christiane Noll
Young Charlie/Jackie Zachary Unge
Sydney Chaplin Wayne Alan Wilcox
Creative                                                   
Music Christopher Curtis
Lyrics  Christopher Curtis 
Book  Christopher Curtis and Thomas Meehan
Director Warren Carlyle
Choreography Warren Carlyle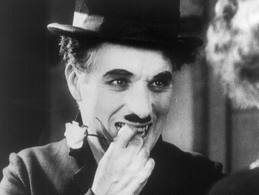 For a Theatre Profile, Seating Chart and Google Map click on the theatre name.
THE ETHEL BARRYMORE THEATRE
243 West 47th Street
New York, NY 10036
Preview: Aug. 21, 2012  Open: Sept. 10, 2012  Status: Closed Jan. 6, 2013