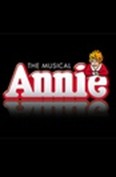 It's about to be a "Hard Knock Life" once again as Annie, the musical with charm, pizazz and heart returns to Broadway. Directed by Tony Award winner James Lapine, Annie offers a panoramic view of the Depression and New York City through the eyes of he world's most famous orphan.
Annie, with such Broadway standards as "NYC," "Easy Street" and "Tomorrow," will once again bring America's feisty, red-haired little orphan girl to the stage. The entire gang is back, including the plotting Miss Hannigan, villainous Rooster and commanding but kind Daddy Warbucks. Of course, Annie and Sand are back too! This is a great family favorite that entertains in every way.
Annie, which is based on Harold Gray iconic comic strip "Little Orphan Annie," features music by Charles Strouse, lyrics by Martin Charnin and book by Thomas Meehan. The musical, which was last revived on Broadway in 1997, won Tonys for Best Musical, Best Original Score and Best Book when it premiered in 1977. This entirely new production will be directed by one of Broadway's most accomplished directors James Lapine.
AN ANNIE VIDEO: AUDITIONS!

MAKE A CONNECTION
ATI Blog: See out blog on the history of Annie.
ATI Pintrest: See our pin of Lilla Crawford and join us on Pinterest.
ATI Facebook: Go to Facebook to see what's going on with Annie. 
SHOW FACTS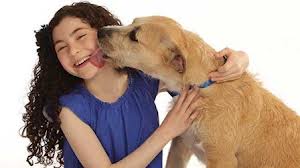 Cast
Annie Lilla Crawford
Molly Emily Rosenfeld
Miss HanniganKatie Finneran
Kate Tyrah Skye Odoms
Daddy WarbucksAnthony Warlow
Tessie Junah Jang
Pepper Georgi James
July Madi Rae DiPietro
Duffy Taylor Richardson
Grace FarrellBrynn O'Malley
Rooster Hannigan Clarke Thorell
Lily St. Regis J. Elaine Marcos
Creative
Music Charles Strouse
Lyrics Martin Charnin
Book Thomas Meehan
Director  James Lapine
Choreography Andy Blankenbuehler
Costume Designer Susan Hilferty
Lighting Designer Donald Holder
Set Designer David Korins
Sound Designer Brian Ronan
---
For a Theatre Profile, Seating Chart and Google Map click on the theatre name.
THE PALACE THEATRE
1564 Broadway
New York, NY 10036
Preview: Oct. 3, 2012  Open: Nov. 8, 2012  Status: Closed Jan 5, 2014