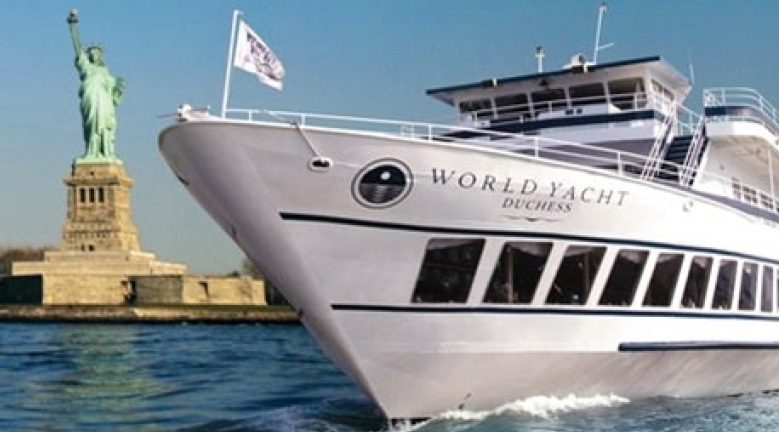 A delightful Brunch, Lunch and Dining experience with the world famous skyline as a moving backdrop awaits you when you board the World Yacht.  Gentlemen are required to wear jackets for dinner cruises.  Brunch cruises are casual attire; however,jeans and sneakers are not permitted.
Please call for up-to-date information and cruising events!
If your group is looking to go off the beaten path,then perhaps they should take to the waterways.  World Yacht will transport your group along the waters that surround Manhattan for a unique dining and entertainment experience.   Climb aboard one of their pristine luxury yachts where you'll be treated to exceptional cuisine, astounding views and first class entertainment.  Sophisticated, urbane, and delightful, you'll feel as if you're in a Noel Coward play or at the opening night party of a Broadway show. It does not get better than this.
World Yacht will take you and the members of your group away from everything.  This.is an experience that will long be remembered by everyone.Romance, natural beauty and good times are all on deck with WorldYacht.
Experience World Yacht!