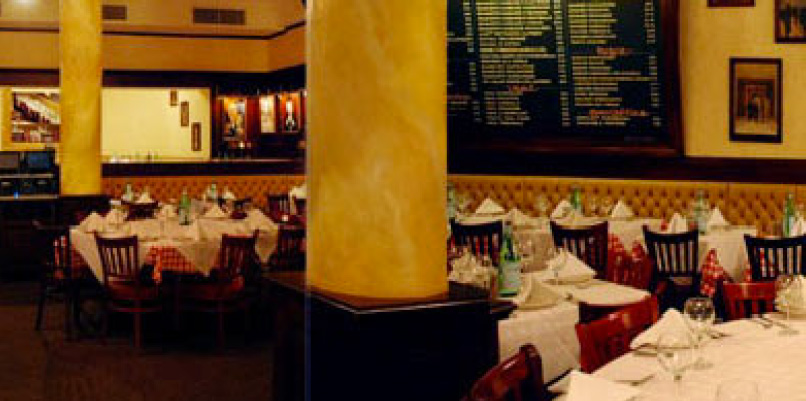 The first Tony's Di Napoli was founded in New York City in 1959. Since that time, the restaurant has been serving food steeped in the Southern Neapolitan tradition and influenced by Old New York Italian favorites. Family style platters and authentic old NY Italian favorites have appealed to diners for decades. The food is exceptional in flavor, freshness and ingredients.
Tony's Di Napoli is convenient for theatre goers and Its group menu is one of the most extensive you'll find in the City of New York. The lunch menu offers patrons three different entrées, a generous salad rich with ingredients, desserts and beverages. Italian bread from Little Italy is included.
For dinner, choose one of the three different meal packages—all are brimming with authentic Italian creations. Each package includes the choice of various appetizers, pastas, entrées and desserts. Meals are served family style on platters with each platter serving approximately three people.
Tony's has beautiful private party rooms