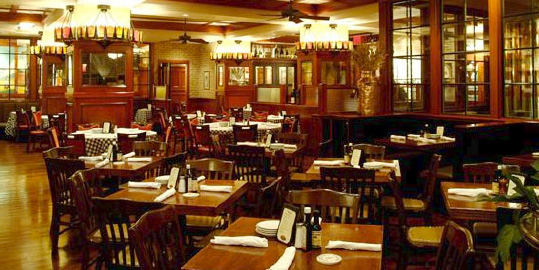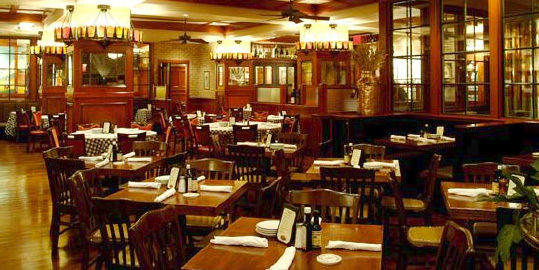 Casual dining and an experienced wait staff await you at the Heartland Brewery and Chophouse. The food reflects the down-to-earth qualities that define the eclectic and hearty nature of great American food.
Appetizers include the specially flavored Chop House Tortilla Chips with Spinach Dip and spicy Buffalo Chicken Spring Roll. Their Crispy Fried Calamari with spicy Marinara is tender and nicely herbed.
The entrées are exceptional and include tender Skirt Steak and succulent Romanian Tenderloin. The signature St. Lewis Smoked Ribs with Heartland's Famous BBQ Sauce are as good as it gets. For those interested in a truly innovative entrée, make the amazing Wild Mushroom Ravioli with Asparagus in a tomato herb sauce among your group's selections. The generous sides include selections of various types of potato, spinach and mushroom dishes. For dessert, there's New York cheesecake or key lime pie. Every dinner is served with fresh baked bread and creamy butter.
The Heartland Brewery and Chophouse welcomes groups and is perfectly situated in Times Square to serve the theatre crowd. Good food and a setting that is both welcoming and comfortable—a perfect combination!