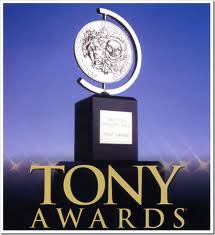 All Tickets Inc., which offers groups great discounts, special deals and THE TOTAL NEW YORK EXPERIENCE, is looking forward to the Tonys this Sunday, June 10, 2012. There's some pretty tough competition amongst lead actors and actresses nominated in plays. In this blog we're going to review those two categories.
Best Actor in Leading Role in Play
As usual, it's like comparing apples and oranges but here it goes. There's one actor nominated in a comedy and that's James Corden in his breakthrough role in the hilarious British import One Man, Two Guvnors. Corden's comic timing is right on as he plays a man who has to walk a very thin tightrope between two criminals.
Frank Langella, who has won three Tonys, was exceptional in the revival of Rattigan's Man and Boy. Langella played an unscrupulous dad who will do just about anything to survive. Another excellent performance, this time by two-time Tony winner John Lithgow, has been recognized. Lithgow plays Joseph Alsop in The Columnist. This historical play, by David Auburn, offers an insightful look at one of the leading political powerbrokers in the 1920s.
The revival of Gore Vidal's The Best Man, yet another politically based play,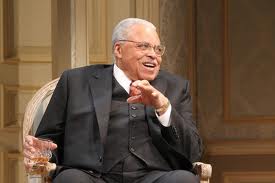 features James Earl Jones as the former president, the powerful but ill Art Hockstader. Jones, who also has two Tonys, gives a premium performance. Finally, there's Philip Seymour Hoffman as Willie Loman in Arthur Miller's Death of a Salesman. Hoffman offers a magnificent interpretation of the man who thought he was special but found out too late that he was a dime a dozen.
It's impossible to predict this one but my sense is it will go to either Jones or Hoffman. Somehow and for some reason, I'm banking on Jones. But that's gut and nothing more. All five performances are worthy of an award.
Best Actress in Leading Role in Play
If you thought the men would be tough to sort out, I think the women are even more difficult. I mean how do you choose between Nina Arianda in Venus in Fur and Tracie Bennett in End of the Rainbow or Stockard Channing in Other Desert Cities and Linda Lavin in The Lyons? Plus, there's Cynthia Nixon's wonderful acting in Wit. There are only winners here.
There's one loser—you if you did not see Nixon in Wit, playing Dr Vivian Bearing, a college professor who is dying of ovarian cancer. It was an on-the-edge performance. Nina Arianda in Venus in Fur is hypnotic as the actress trying to get the lead and Tracie Bennett in End of the Rainbow is gritty and vulnerable as she plays an aging Judy Garland going for one more comeback. Stockard Channing, who won a Tony for her incredible performance in the 1985 production of A Day in the Death of Joe Egg, is up for he portrayal of the matriarch of the Wyeth family of Palm Springs in Other Desert Cities. Another former Tony winner, Linda Lavin, is nominated for her mom role in Nicky Silver's dark comedy The Lyons. This is her sixth nomination; she won a Tony in 1987 for Broadway Bound.
I'm not even going to try to call this one. At least not at this point.
Just 5 Days Left
There are just five days left until the Tonys. This is a fine time to start to lining up some group tickets—if you're looking to see a Tony winner you can begin by deciding which type of winner you want to see—Best Play, Best Musical, Best Actor, Best Actress, etc.
All Tickets Inc</em>. does not have the inside scoop on who will win on June 10th but we do have the inside scoop on the best group discounts and deals on all Broadway shows. Contact us today if you have any questions by calling us at 800-922-0716 or through out convenient online contact page.