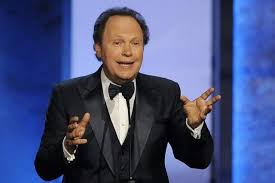 Billy Crystal returns to Broadway in 700 Sundays and our Broadway group sales agents have great seats at discount prices. 700 Sundays won a 2005 Tony for Special Theatre Experience and ran for over 160 performances. Then Crystal took the show on the road across the U.S. and then around the world. Now after close to a decade Crystal brings the show back to Broadway.
Actor, Comedian, Writer, Director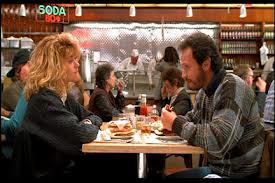 Crystal came to prominence on Saturday Night Live where he became a huge hit. But Crystal's big break on the comedy show also included a major disappointment. He was all set to appear on the first episode of what was then called NBC Saturday Night. The date was October 11, 1975. But his sketch was cut. In 1984, he joined the cast as a regular. Prior to that, he was known as Jodie Dallas on the comedy soap-opera satire Soap. Crystal played the character, who was one of the first blatantly gay characters on TV, from 1977-1981. But it was Saturday Night Live and his various characters, including his reoccurring portrayal of Fernando "You look marvelous" Lamas, that made his a household name.
He appeared in numerous hit movies, including When Harry Met Sally (1989), City Slickers (1991) and Analyze This (1999). Crystal became a popular host of the Academy Awards. He hosted them in 1990–1993, 1997, 1998, 2000, 2004 and 2012. He was famous for his solo opening numbers that summarized the evening's nominees. He returned as emcee for the 2012 Oscar ceremony, after Eddie Murphy backed out of hosting. His nine times as the M.C. is second only to Bob Hope's which stands at 18.
700 Sundays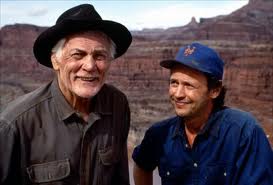 What should prove to be a great Broadway group sales event 700 Sundays recounts Crystal's life, including his growing up on Long Island and New York, being influenced by Manhattan jazz, love of the Yankees, and more. It's a story about love, loss, fate, family and life. Funny, insightful, moving and revealing, 700 Sundays is a wonderful evening in the theatre with a winning entertainer, comedian and person. Directed by Tony winner Des McAnuff, 700 Sundays is already known as a hit. It's a welcomed addition to the 2013-2014 Broadway season.
Limited Run
Those looking for Broadway group discount tickets need to act fast as this is sure to be a high demand show. Performances start with a preview on November 5, 2013. 700 Sundays opens November 13, 2013 and will close January 5, 2014. Contact All Tickets Inc. at 1-800-922-0716 for group tickets to 700 Sundays