Theatre Offers Many Gifts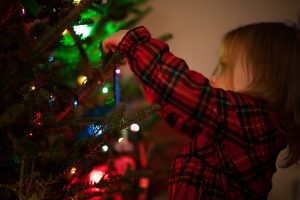 The theatre offers many gifts. It's a simple statement, direct and to the point. And it's appropriate to make it at this time of the year. After all, it is the season to be giving gifts, to friends and family, to those in need, and to those who have served us well. The holiday season is often one where we show appreciation to others, engage in altruistic acts of kindness, and simply try to be a bit more generous, caring, and loving.
It is also the bleakest time of the year. Over the next few months, we will be surrounded by darkness. In a time that seems to be occupied with and dominated by negativity, each of us seems to be more and more isolated. With depression and anxiety in the US at the highest levels ever, we can certainly use more optimism, community, and meaningful communication. Where might we find it? You may find what you need at the theatre. To reiterate, the theatre offers many gifts to those who take the time to engage it. Why should we do so?
Some REAL Facts
First, consider the facts below. They have been garnered from various publications and reports that were published in 2018. They are all reflective of the condition of those living in the U.S.
Alcoholism is on the rise and killing more people than ever
Depression is at an all-time high
Suicide rates continue to rise
Stress and anxiety levels have never been higher
There are many reasons for the spikes noted above. In a report filed by NBC News, Dr. Laurel Williams, chief of psychiatry at Texas Children's Hospital talked about some of the reasons for the rise in depression.
Dr. Williams noted, "Many people are worried about how busy they are." Plus, she added, "There's a lack of community. There's the amount of time that we spend in front of screens and not in front of other people. If you don't have a community to reach out to, then your hopelessness doesn't have any place to go."
Theatre Creates Community – A Shared Experience
Theatre, which is unlike any other art form, offers audiences a unique experience. When we go to the theatre, we form a community. Sometimes this community is primarily made up of strangers, and other times, we may know quite a few people in the audience. But rarely does one go to the theatre alone. That means we're sitting and sharing an experience with a larger group, and, if we go with someone, a smaller group.
When we go to the theatre, we are to put away our various media-connected devices, focus on one area, and watch from the darkness of the auditorium a special place bathed in light and occupied by people performing live. Not only are they performing, but they are creating characters on stage who are engaged in solving a problem, tackling an issue, or dealing with the ups and downs that life has to offer. In other words, when we watch a stage play or a musical we are viewing a representation of life, a living, three-dimensional model that represents us. As we react to it, the performers hear us. In live performance, the actors take the energies we give them through our attention and reactions, and use them to support their next moments.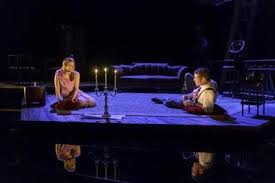 In the theatre, there is this give-and-take between actor and audience that does not exist in film, TV, or online. Thus, the community includes audience and actors, as well as often unseen technicians, all engaged with one another for a few hours where the darkened audience is transcended and transformed by the light emanating from the stage.
What Dr. Williams alluded to as lacking from so many of our lives, community, is created by the theatre. Broadway creates one type of community, while Off-Broadway creates another. Unique communities are the product of Off-Off-Broadway, touring, regional theatre, elementary through high school theatre, university and college productions, and community theatre shows. In fact, if you talk to anyone who works in the theatre, whether they be a professional or an amateur, they will point to the feeling of community as being one of the best aspects of any show or production.
True, Theatre Offers Many Gifts – The Most Important One
We said at the beginning that theatre offers many gifts. What are some of those gifts? The theatre allows us to unabashedly feel a range of emotions, to simultaneously forget and remember, to go back in time, and to dream. It can challenge us intellectually, teach us about a range of subjects, and entertain us for a few hours.
When we go to see a play or musical, we have something new to talk about with those with whom we went. We can share our ideas, emotions, and reactions to the event, as we foster connections between the part of the temporary community of which we were just a member. That after-show drink, snack, or dinner allows us to communicate about what we just saw. And we may continue to do so for years to come. When we are at work, see some friends, or meet someone new, we may share our experiences, thoughts, and emotions connected with that show.
But perhaps the most important gift offered by the theatre is one engaged in alone. Contemplation. We can turn that shared event, experience, live performance over and over in our mind, remembering, dissecting, and analyzing it to find comfort in, learn from, or to renew a belief in ourselves, our potential, our goodness, and our caring. In a time that is so negative, the theatre provides us with a chance to be exceedingly positive.
And the play or musical does not have to have an upbeat ending for us to take something affirmative from it. Because after we leave the theatre, having gone on a shared journey with a group that has found a common energy and engaged in a unique experience where audience, performers, and technicians have shared in the creative process, we possess a new understanding of and renewed energy for life. And when that happens, anything is possible. Indeed, the theatre offers many gifts.
Written by Paul Mroczka, Director of Theatre, Plymouth State University