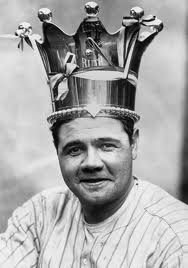 Just about the time that spring training will start, the Bronx Bombers will premiere on Broadway. The new baseball play, which focuses on Yankee greats and looks inside their lives and personalities, is the creation of Eric Simonson (playwright) and Fran Kirmser (director). They are the same team that brought Lombardi to Broadway and Magic/Bird. With The Bronx Bombers the team looks at what is the most successful sports franchise in the world and also one of the most controversial.
Who's on First?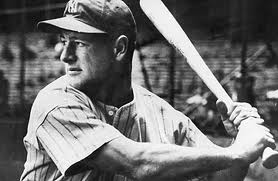 The new play provides insights and looks at the highlights and low times in the lives of some of the Yankees most gifted, famous, and controversial players, Yankee greats include Yogi Berra, Joe DiMaggio (The Yankee Clipper), Babe Ruth (The Sultan of Swat), and Lou Gerhig (The Iron Horse). The controversial Billy Martin is also in the show as is current star Derek Jeter and Mr. October Reggie Jackson. Of course how could you have a play about the Bronx Bombers without Mickey Mantle?
Mythology of the Yankees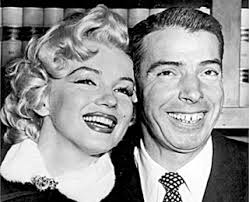 The New York Yankees are a legend in NY and are simultaneously one of the most beloved and hated sports teams in the U.S. They have 40 AL pennants and have won 27 World Series. As of late, however, the team has struggled. Since 2001, they have won one World Series and in 2004 they became the first professional baseball team to lose a seven-game championship series after being up 3-0. It was a cataclysmic choke that propelled the Boston Red Sox, who had seen the Yankees as their nemesis and came back when down to their last out, to their first World Series win since 1918.
The Yankees have not always been a premiere team. From 1965- 1975 they were horrendous. But after controversial owner George Steinbrenner bought the club, the Yankees were back to their winnings ways and were seemingly always in the World Series and usually winning it. The 1980s saw them hit another slump, but in the 90s they were once again back on top.
Bronx Bombers All Hitters
Of course the Bronx Bombers were and are all hitters so don't go to this show expecting to see any Yankee pitchers portrayed. This is about the guys who achieved greatness by doing what most athletes consider to be the hardest thing someone can do- hit a baseball. If this play can do what the Bronx Bombers have done over the years, it too will be a hit. The players of legend will be on the American Airlines Theatre stage starting in January 2014 and opening will be in February. Contact All Tickets Inc. Broadway group sales agents at 1-800-922-0716 for tickets.