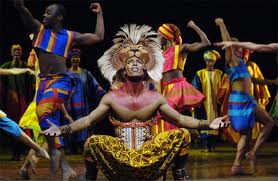 The Broadway group sales agents can get you great seats to any Broadway show at a group discount rate. They can also arrange for your group to enjoys any of the innumerable unique experiences and events that NYC has to offer, including museums, attractions, tours, historic sites, and more. Although it is always wonderful to do something new, have you considered going back to a see a musical you saw some time ago? Here are five long run shows you should see again.
The Lion King
Get group discount tickets for The Lion King, the first Broadway show to gross over $1 billion. The music, lyrics, and story are all wonderful. But what makes this musical worth going back to is the direction and design. This is a lavish show where seemingly thousands of spectacular effects happen at once. These effects are big but they are also very detailed. People who go back to see The Lion King often feel as if they are seeing a new show because they encounter moments they missed the first time around.
Mamma Mia!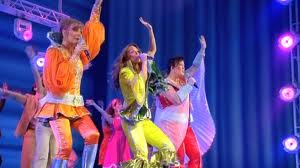 It's not spectacle that will make you want to come back to this show. It is some genuinely interesting and very funny characters who find themselves in situations that brings back a lot of feelings of nostalgia (and a lot of comedy). What makes Mamma Mia! so great is the music of ABBA. If you love ABBA and a great time, then get back to this long running Broadway show that's available at low discount prices.
The Jersey Boys
The Jersey Boys is the story of Frankie Valli and the Four Seasons. The music is straight from this harmonizing group who found that they could not always exist in harmony. The story of four guys from New Jersey who made it big is well worth reliving. Friendships, fights, great times, and enduring tunes are all a part of this upbeat tale of how four regular Joes (who could certainly sing) rose to stardom.
Chicago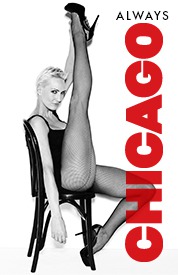 This sordid, ironic, funny, sexy, and witty musical takes audiences on a crime-filled ride that is darkly magical. The 1920s in American were a time when morals were loose, bootlegging was commonplace, and violence defined our cities. Add to that the splash and fire of tabloid journalism, big-time corruption, and outlandish behavior and you've got a show that is simply enthralling. Of course, the music and lyrics of Tony winners Kander and Ebb is first-rate in everyway.
Wicked
Spectacle, comedy, great music and lyrics and a fascinating story are all part of the Wicked Broadway group ticket experience. The iconic story of The Wizard of Oz serves as the front-story for Wicked, which looks at how the Wicked Witch of the West (Elphaba) and her counterpart (Galinda) came to be. Stephen Schwartz's music and lyrics are, as usual, entertaining and tuneful. Wicked is now in its second decade on Broadway and continues to be an audience pleaser.
Seeing a New Show?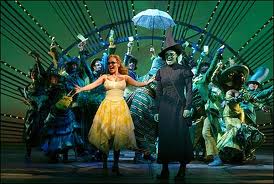 All Tickets Inc. has Broadway group tickets and discounts for all shows, including those that are incoming such a Rocky The Musical, the revivals of Les Miserables, and Cabaret, and If/Then, the new musical by Pulitzer Prize winners Brian Yorkey and Tom Kitt (Next to Normal) and starring Tony winner Idina Menzel (Wicked), and any presently on the boards, including A Night with Janis Joplin, Once, Kinky Boots, and The Book of Mormon.
Contact All Tickets' Broadway group sales agents at 1-800-922-0716 for more information and tickets. If it's been some time since you last saw one of the great shows highlighted in this blog, then maybe it's time to get some people together and see them again at low discount prices.