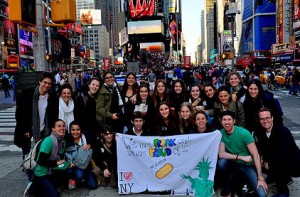 If your student group is going to see a Broadway show, you can enhance and enrich the event by adding another theatre-related experience. These added experiences can be relatively inexpensive, and when you book one through the same group ticket agency that is handling your show tickets, you can often get an added discount.
Such related experiences, which include tours of Broadway or a specific theatre, theatre classes run by professionals, and talkbacks with those associated with the show you are seeing, are a great way to take full advantage of your Broadway experience. Here are just a few of the types of things from which you may choose.
Stage Door Workshops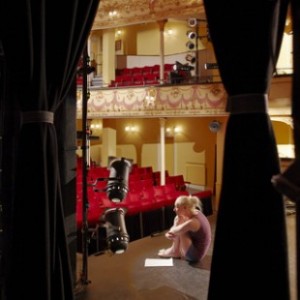 Stage Door Workshops offers student groups the opportunity to take a class with a Broadway professional. Acting, dance, musical theatre, and singing are just a few of the general areas covered. Your group may want to learn the style of choreography being used in the show you're about to see, or they may want to discover what it's like to be in a Broadway chorus.
Comedy acting, vocal training, and choreography tips are some other areas in which you can focus. Or maybe you want to learn the ins and outs of a specific profession in the theatre such as directing, producing, marketing or designing. There's no end to the type of class you can take.
Broadway Up Close
Various wonderful touring experiences are available through Broadway Up Close. Their original tour, which was created five years ago, takes you along The Great White Way where your group will discover exciting and interesting facts about Broadway theatres, artists, producers, and personalities. The tour travels from the southern end of the Broadway theatre district on 41st street to 45th street in between 6th and 8th avenues. Highlights include the rise and fall of 42nd Street, Roof Top Gardens, and hauntingly interesting ghost stories. Plus, each knowledgeable guide offers his/her own personal stories about Broadway. Each tour guide is equipped with an iPad chock full of one- of-a-kind photos and videos to further enrich your experience.
Plus, Broadway Up Close offers Private Tours, including one that gets you up close and personal with the Broadway experience. This is a perfect addition for those who will be attending a Broadway performance. This touring experience starts with their Private Tour around Broadway that Broadway Up Close is so famous for and includes a 45-minute sit down lunch or dinner with a performer from a show your group will be seeing that night. Your meal will include an appetizer, soda and an iconic pie from John's Pizzeria.
Talkbacks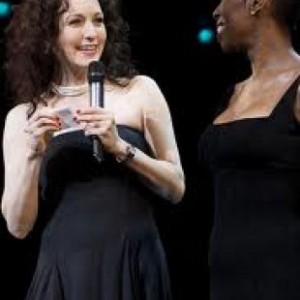 A talkback is where your group gets to discuss the show they just saw with some of those involved with the performance. Get insights from actors, stage managers, and others. Ask questions about the performance, the rehearsal process, and themes, characters, and issue in the show. Talkbacks are an exciting and interesting way for your group to connect directly with the show that they just experienced.
Get the Full Effect
If your student group is going to a Broadway show, then why not have access to the full effect. These tours, workshops, and discussions can make your Broadway show experience and event that you will always remember.