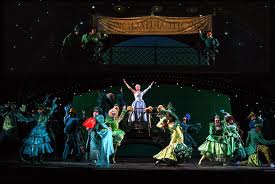 All Tickets is focused on working with school, theatre student, and educator groups and making Broadway accessible on a variety of levels. We believe that it's important to connect with and educate the next generation of theatre professionals, audience members, and educators.
We also believe that theatre, unlike any other art form or venue, offers an amazing array of exciting educational opportunities to teachers and students. We uphold the highest standards in terms of the services, experiences, and opportunities that we offer. All Tickets is dedicated to linking groups with the Broadway and Off-Broadway theatre scene on every level.
The New York Theatre Experience
The New York theatre experience is considered to be the most exciting and finest in the world. The Broadway theatre scene is comprised of plays, musicals, and special events and shows, and it includes performances by veteran stage actors, Hollywood stars and celebrities, and international performers.
School, theatre student, and educator groups can access Broadway shows by purchasing discount group tickets through licensed and insured sales agents such as All Tickets Inc. Along with providing groups with the best discounts available, All Tickets can also connect your group to theatre tours, talkbacks, and educational experiences such as professionally taught seminars and encounters. If you're going to a show, accessing another theatre experience can enrich your understanding and enjoyment of that show.
Active Learning
There are numerous active learning experiences that are available to groups that attend a theatrical event. Some may be developed in the classroom, while others may be accessed within the environs of New York.
Plays and Classroom Exercises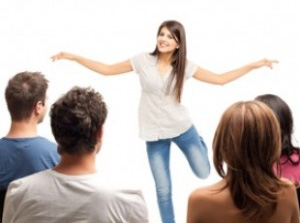 When live theatre is experienced those in the audience are engaged in a unique event. No other art form utilizes all other types of art to create another type and work of art; plus plays and musicals use history, psychology, the sciences, and all others academic disciplines and aspects of life. And, of course, the fact that actors are live and in front of an audience inhabiting their characters makes theatre truly engaging on human, spiritual, emotional, and intellectual levels.
Study guides can help students understand various facets of a show, and they can lead to interesting classroom exercises that can be used prior to and after the performance. When you bring a show back to your classroom for further investigation and analysis of the production and the show's subject matter, themes, and characters, you can make discoveries you had never before imagined. A solid study guide can enhance that experience.
Meeting the Pros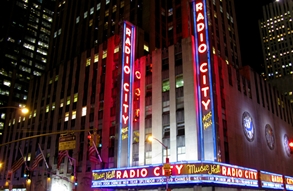 Your group always has the chance to get more out of their Broadway experience. Your group may want to engage in a talkback after a performance, get insights into the backstage workings of a show through a special seminar or tour, or enjoy a meet and greet with a Broadway cast. These are just a few of the ways that you can heighten an educational experience for students.
Engaging Theatre Professionals
Groups may also actively involve themselves with theatre professionals who have worked on and off Broadway. Through Stage Door Connections, All Tickets Inc. offers close to 50 different educational encounters focusing on performing, producing, designing, and other aspects of the Broadway experience.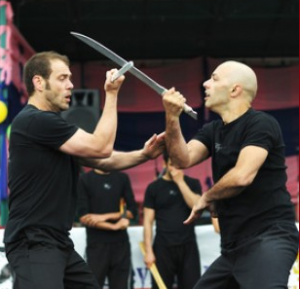 These seminars provide groups direct contact with those who are creating theatre on the highest levels. They include encounters for those with no theatrical experience who want to dabble in the art form and for the serious and experienced theatre student who wants to become proficient in the art and craft. Learn new techniques, get valuable insights, and garner new knowledge through All Tickets' collaborative efforts with Stage Door Connections.
More on Accessing Broadway
Next week, All Tickets Inc. will continue its three-week blog series on Accessing Broadway, which is being run simultaneously with our eBlast News series. To subscribe to our eBlast News, which is emailed each week, click here and fill-in the short form located on the right hand side of the page. Our newsletter is conveniently archived here.
For more information on Broadway theatre educational experiences call us at 1-800-922-0716 or use our contact form. All Tickets Inc. is dedicated to educating the next theatre generation on all levels and in all areas.