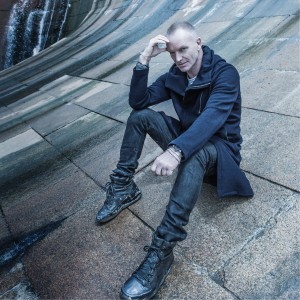 Get your Broadway group tickets for the new Sting, John Logan, and Brian Yorkey musical The Last Ship, which will begin performances in September 2014 at the Neil Simon Theatre. This looks to be a big event, as Sting makes his Broadway debut as a composer/lyricist and Tony-winner Logan (Red) and Pulitzer Prize-winner Yorkey (Next to Normal) pen the book. Joe Mantello ("Wicked!") will direct and Steven Hoggett will choreograph.
Based on Sting's Childhood
The Last Ship is based on Sting's boyhood experiences in his hometown of Wallsend, a seafaring community that is tiny, tidy, and close, which is located in northeast England. He's taken his youthful remembrances and made them into a mythic fable.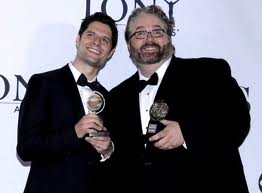 The Last Ship tells the tale of a young man, Gideon Fletcher, who leaves his hometown of Wallsend, which builds grand ships bound for the ocean, and his sweetheart to find a new life of adventure. When he returns 14 years later, he finds that the shipyard is to be closed down and the woman he loves is engaged to another. As the town fights to take the future into their own hands, building a magnificent monument to their prowess as shipbuilders, Gideon realizes how much he has lost in the years that he sought other horizons.
Cast Announced
The cast includes Jim Nail. Nail, who happens to have also grown up in Wallsend and is known in England as a singer-songwriter-actor. Nail is especially popular actor on TV. Also in the cast will be Michael Esper (Broadway credits include Green Day's American Idiot); Rachel Tucker (West End credits include Wicked!); Aaron Lazar (Broadway credits include Mamma Mia, Les Miserables, and The Light in the Piazza); Sally Ann Triplett (London stage credits include many musicals; Broadway debut in the musical "Carrie"); Collin Kelly-Sordelet (Broadway debut); and Fred Applegate (who appeared in numerous Broadway musicals).
Perspective from the Producer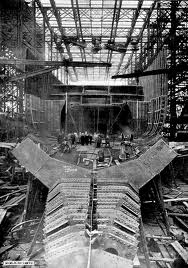 Recently The Last Ship producer Jeffrey Seller offered his perspective on the show, noting in the NY Daily News, "People ask if it's autobiographical. The only real answer is I think it's emotionally autobiographical but it's not autobiographical. There's no rock singer in 'The Last Ship.' But I certainly think that Sting is inspired by his youth and he's working through a lot of emotions that all of us are working with as we get older."
Seller, who is known as the producer of numerous hit shows, including Tony-winners Rent, Avenue Q, and In the Heights, also observed, "The words are there. The music is there. It's time to get into the room and make the play."
Contact Us Today
The Last Ship by Sting, John Logan, and Brian Yorkey will be on Broadway in September. Tickets just went on sale for the Chicago run, which starts in mid-summer. Contact All Tickets Inc. today for more information on this exciting, new musical, which will be one of the first of the 2014-2015 Broadway season. Contact All Tickets Inc. today at 1-800-922-0716 for more information on The Last Ship.