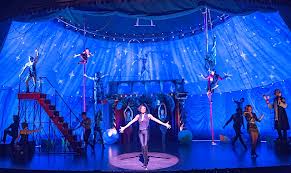 Broadway group tickets for the first major New York revival of Pippin have become popular. Of the musicals on Broadway this season, Pippin is one of the most inventive and vibrant. The show recently opened to rave reviews and this hit New York musical from the '70s is a hit once again.
Fosse: Original Production
The original production of this musical on Broadway, which was directed by Bob Fosse, was a tentative hit at first. Reviews were mixed but Ben Vereen's performance as the Leading Player, Stephen Schwartz's songs and Fosse's direction helped to make Pippin a hit it's first time out on Broadway. The comedy was wry, production numbers provocative and the entire show was a vaudeville of social commentary.
American Rep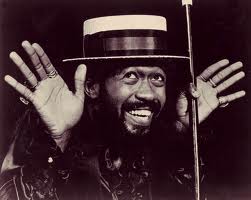 Broadway group tickets for the American Rep production, which was directed by ART Artistic Director Diane Paulus, are available, offering generous discounts. The musical about a young man trying to discover what makes him extraordinary is still charming, clever and immensely entertaining. Around the same time, composer/lyricist Schwartz had two major hits, Pippin and Godspell, and both offered rock scores that were polished, energetic and eclectic. Schwartz's songs, such as Corner of the Sky, Right Track and Magic To Do, connect with audiences in terms of their theatricality and musicality. In remounting this Broadway musical, Paulus uses the solid foundation given by Schwartz and Fosse and finds new energy for Pippin.
Circus Theme
Paulus chose to utilize a circus theme in the Broadway revival of Pippin, making it new. It's tough for New York shows to survive and a show like Pippin, which is so connected to the Broadway scene of the '70s, really needed some innovative conceptualization to make a Broadway musiucal of the 21st century. Paulus uses gymnastics, which have been coordinated and devised by Gypsy Snider, who is from the Montreal circus troupe of Les 7 Doigts de la Main. The acrobats help define the circus them and given Pippin a dazzling workout feel different from the bump and grind of the original Broadway production.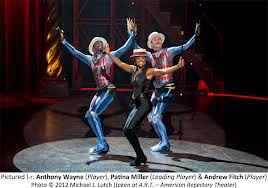 Magic To Do Once Again
Those looking for a musical on Broadway that will give them a wonderful night of entertainment need to consider the revival of Pippin. Broadway group tickets offer deep discounts for a great, new production of the musical that won nine Tonys the first time around, including two for Fosse. The story of King Charlemange's son as told in the context of a travelling circus troupe that offers a normal, everyday person the chance to shine on stage for one brief moment connects with today's reality TV craze and after all of these years, Pippin still makes the point that in many ways the simplicity of life is what we should enjoy and celebrate. As they said at the end of the original production of Pippin on Broadway, "Ta da!"