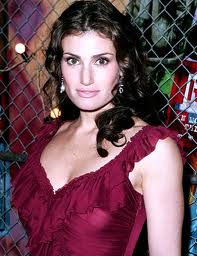 There are some interesting and exciting new musicals coming to Broadway this season, including two that feature totally original stories: Hedwig and the Angry Inch and If/Then. Both will open this spring. Hedwig had a very successful Off-Broadway run in 1998, while If/Then is an untested piece that comes from the writers of the hit musical Next to Normal.
Both shows will premiere prior to the Tony deadline, and both may certainly be contenders. The Broadway premiere of the musical Hedwig is much anticipated by its large cult following, while If/Then may prove to be the perfect fable for those who are looking for a story focusing on a middle-aged woman who starts anew in New York City.
Hedwig and the Angry Inch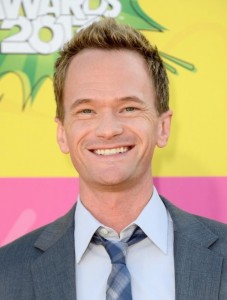 Starring Neil Patrick Harris, Hedwig and the Angry Inch, by John Cameron Mitchell and Stephen Trask, promises to be a major Broadway event. The story focuses on the transgender rock performer, Hedwig, whose career has stalled, and on the soaring young rock performer, Tommy Gnosis, who was mentored by Hedwig years before.
Comic, biting, enigmatic, and unique, Hedwig and the Angry Inch, which won the Village Voice Obie Award and Outer Critics Circle Award for Best Off-Broadway Musical, ran for more than two years in NYC, and since that time has been produced around the word.
The musical previews March 28, 2014, and opens April 22. It is a story that will take you on an amazing revelatory journey. If you're looking for an offbeat musical with comedy that is sometimes witty, sometimes base, and always right on target, then Hedwig is your group ticket.
If/Then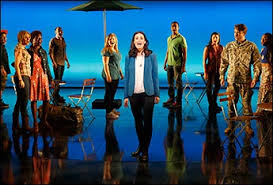 The new Yorkey and Kitt musical, If/Then, features Tony winner Idina Menzel (Wicked). Yorkey and Kitt's last musical, Next to Normal, won the 2010 Pulitzer Prize for Drama.
If/Then provides insights into the manner in which life's unpredictable nature, including the smallest twists and turns, can change our lives. In the show, the central character, Elizabeth (played by Menzel), who is turning 40, makes the decision to move to New York City. She envisions infinite possibilities, anticipates major changes, and fears the unknown world that waits. Romantic, gritty, and real, If/Then is a musical about massive individual transformations amidst the vicissitudes of life.
Michael Greif (Tony nominee Next to Normal) directs the new musical. Along with Menzel, If/Then stars LaChanze and Anthony Rapp. The show begins preview performances on Match 4, 2014, and will open on March 27. Broadway group sales agents at All Tickets have great deals on this musical.
Lunch or Dinner and a Show
Make your group Broadway theatre trips an extra special event by also booking a restaurant through All Tickets. Our group sales agents are able to provide groups with even more savings when they decide to combine experiences, such as a Broadway show and a meal, a show and a workshop, or a show and a maritime experience. Whatever your group's preferences may be, All Tickets can easily accommodate you. Contact us today ay 1-800-922-071 for more information or to easy secure tickets for Hedwig and the Angry Inch, If/Then, or any other Broadway show.