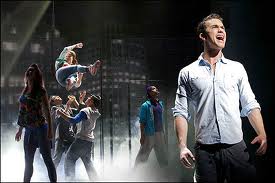 Those in the U.S. are being introduced to a new talent—Richard Fleeshman. Fleeshman, who originated the role of Sam Wheat in Ghost The Musical in London, is now on Broadway playing that same role. The show is presently in previews and will open April 23, 2012.
When the All Tickets Inc. staff went to London to catch the show prior to its U.S. premiere, they had the chance to see Fleeshman and Caissie Levy, the original Molly Jensen, in their roles. Those at ATI were extremely impressed with both Levy and Fleeshman and consider U.S. audiences lucky to get a chance to see both portray the roles they originated in the world premiere production.
Theatre Family
Richard is the son of actress Sue Jenkins and actor/director David Fleeshman. He has two sisters, Rosie and Emily, both of whom are actresses. Prior to Ghost The Musical, the 22-year-old actor, who was born in Manchester, England on June 8, 1989, was well known in the U.K. as a television actor and musician.
Early Career
Richard's "early" career as an actor began when he was 13 years old and he landed the role of Craig Harris on Coronation Street. He was on the popular British TV show until 2006, escaping the axe in 2005 when the entire on-screen family except Richard was replaced. He left the show in 2006.
He then played on various TV shows. In 2009, he went back to series TV for a bit when he was cast in the BBC dramatic series All the Small Things. Over the course of six episodes, he played an autistic boy named Kyle Caddick who is gifted with music talents.
Richard used his acting with musical abilities in the show, as he was able to perform numerous tunes. He also created the theme song with Elton John and the show's creator Debbie Horsfield, and sang it over the credits. His father, actor David Fleeshman, played the role of Gilbert in the same series.
Music
As a singer/songwriter, he appeared on the Stars in Their Eyes celebrity special. He won that competition at the age of 13, making him the youngest to do so. He also won Soapstar Superstar in 2006 and earned £200,000 for The Kirsty Appeal, a charity.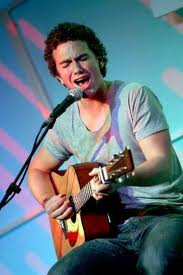 Richard, who also plays piano and guitar, has performed with Sir Elton John numerous times. He's been on John's Summer Stadium Tour and the Red Piano Tour.He signed a major record deal with Universal Records in 2007 and then completed writing his debut album.
Ghost The Musical
Prior to Ghost The Musical, Richard first appeared on London's West End on June 16, 2010, when joined the company of Legally Blonde. At that time, he took over the role of Warner, which had been played by Duncan James.
Richard, who can be seen in the official Ghost The Musical trailer, brings charm, charisma and warmth to Sam. He and Caissie form a winning stage couple and he has a dynamic voice, grand energy and a buoyant spirit on stage. The All Tickets Inc. staff is sure that American audiences will find his portrayal of Sam exceptionally moving.
Get Tickets Now!
If you want to see the two originals from Ghost The Musical in their roles, then book an early show and do so soon. Tickets are selling briskly as groups are lining up to see Ghost The Musical. Besides the fine talents of Richard and Caissie, there's a wonderful supporting cast, brilliantly creative sets, lighting, sound and illusions and a fittingly moving score. Additionally, the orchestration of the music is spellbinding.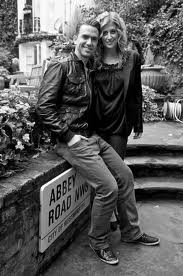 Call All Tickets Inc. at 800-922-0716 today to get the lowest prices available. If you're not already on our newsletter list go to our homepage and fill out the quick form. To get the latest information on all special promotions and deals from ATI sign up on Twitter to follow AllTicketsinc Tweets. To access our bio on Caissie Levy click here.