Even though I know there is lip syncing, many of the attractions are old Disney stars covering Christmas songs, and Al Roker is too corny to watch, the Macy's Thanksgiving Day Parade has always been my favorite event on television. I have no wish to ever go to New York to watch the parade in the cold, but the initial Broadway performances in front of Macy's couldn't make me happier. The smell of great food, live Broadway performances, and family coming over to celebrate are the elements that make up a great holiday.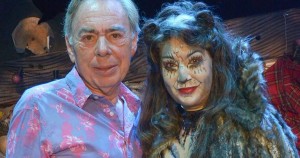 Special Appearances By…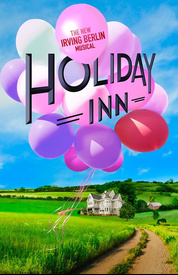 On November 1st, it was announced that Cats, Holiday Inn, and Hairspray Live! will be performing along with the regularly scheduled Radio City Rockettes. This is the 90th anniversary of the parade so NBC and Macy's are trying to live up to the hype. Other titles will soon be announced.
Since NBC is the creator of the live musicals we've been seeing the past few years (besides the FOX network productions), they will be previewing Hairspray like they did last year with The Wiz. In my opinion, that production had one of the most talented casts we've seen on a live television production in the series, so hopes are high for Hairspray! I'm looking forward to seeing Harvey Fierstein, Kristin Chenoweth, and Martin Short on my television on Thanksgiving morning.
Good Morning, Macy's!
Last year, audiences saw Fiddler on the Roof, Finding Neverland, The King and I, On Your Feet!, and Something Rotten. Of the already chosen titles, "Mr. Mistoffelees" and "Welcome to the 60's" would be great songs to showcase from Cats and Hairspray! But what other family-friendly shows on Broadway could be appropriate for the parade? Perhaps we'll get a peek at Anastasia and Charlie and the Chocolate Factory…
What do you want to see at the Macy's Thanksgiving Day Parade this year? Let us know on Twitter!