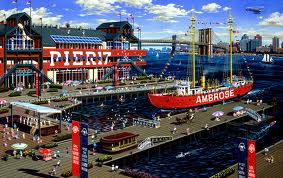 All Tickets Inc. is offering group sales and discounts for a range of fantastic New York maritime adventures. We can connect your group with the Maritime experience that they desire. All groups are welcome, including schools, clubs and organizations, businesses, families and more. You can go sailing, enjoy an exclusive yachting run or take in the history of the waterways surrounding New York. It's up to you.
School Group Ecology Cruise
School groups can enjoy the experience of an ecology cruise that will connect them directly to one of Earth's most important and fragile habitats. A majority of the Earth is made up of water, as are our bodies. Water is one of our most precious resources. It sustains a world that is comprised of billions of organisms. Select an ecology cruise that allows students to learn firsthand about the importance of our aquatic ecosystem.
History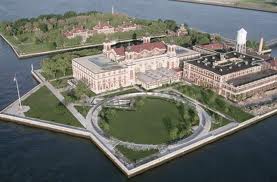 Take in the majesty of the Statue of Liberty and learn about the important role that Ellis Island has played in shaping America and many of our lives. Both of these historical sites are icons of freedom and opportunity. Take a New York Water Taxi to the emotionally charged and peaceful 911 Memorial. Connect directly with a site that is so intimately a part of each and every American's life and that defines heroism and our ability to endure and persevere.
Intrepid Journey
Visit the aircraft carrier Intrepid. Tour this amazing ship and enjoy its many spectacular displays including the Growler Submarine, the supersonic Concorde and the space shuttle Enterprise. This is an awe-inspiring educational experience. School and camp groups can spend a night on the Intrepid.
There's Lots More
There are many more maritime experiences that your group can enjoy. Contact All Tickets to find out about breakfast, lunch and dinner cruises, waterway tours around Manhattan and journeys up the Hudson River. Take a break on the water and get a whole new perspective on life. Call All Tickets Inc. at 1-800-922-0716 for more information and the numerous nautical experiences from which you may choose. For some additional quick info see our latest newsletter.