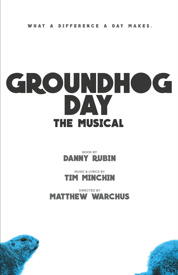 On March 16th, 2017, previews for Groundhog Day will begin at The August Wilson Theatre. Composed by Tim Minchin (Matilda), the musical will have audiences reliving the same day over and over again. Based on the film of the same name starring Bill Murray, an all-star cast will come together to tell the story on the Broadway stage.
"Stuck in a Loop"
The film is about a cocky meteorologist named Phil Connors who is sent to a small town to cover Groundhog Day. After a day of having a bad attitude, he awakes the next day to find that it is Groundhog Day once more. He relives the day many times changing the way it ends. Sometimes, he even attempts to commit suicide for a way out. It isn't until he lives the day the right way in realization of his love for his news producer Rita that he breaks the curse of Groundhog Day and changes his outlook on life.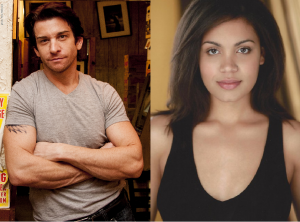 The Cast
Andy Karl of Rocky The Musical will be leading the production as Phil Connors playing opposite Barrett Doss from the revival of You Can't Take It With You in 2014. TheatreMania listed some other ensemble members on December 13th:
Rebecca Faulkenberry (Spider-Man Turn Off the Dark), John Sanders (Matilda), Andrew Call (Grease Live), Raymond J. Lee (Honeymoon in Vegas), Heather Ayers (Young Frankenstein), Kevin Bernard (Billy Elliot), and Gerard Canonico (Spring Awakening).
Over and Over Again
Broadway producers are continuing to create musicals from successful films. We'll have to head to New York to see how this production fares! Make sure to check All Tickets Inc. to see if we will be offering group prices for the show.