The end of October sees various shows running strong. All Tickets looks at the hottest tickets on Broadway. Here's what's selling strong.
100% or Better!
The Book of Mormon, the irreverent musical about two Mormon missionaries who travel to Africa, is the toughest ticket to get on Broadway. The Book of Mormon is hilarious and a true treat that will have you rolling in the aisles. It's selling at 102%.
Tennessee Williams' classic The Glass Menagerie, which stars Cherry Jones, is also selling at over 100%. The drama, which focuses on the Wingfield family, offers us insights into this family through the memories of the central character, Tom. The show includes topnotch acting and some very imaginative scenic effects.
The limited run of Harold Pinter's Betrayal is playing at 100%. The drama, which is about a husband and wife and their best friend, is directed by Mike Nichols and stars Daniel Craig, Rachel Weisz, and Rafe Spall. This is a limited run.
The big hit musical by Cyndi Lauper and Harvey Fierstein, Kinky Boots, is also doing great business. Based on the independent film of the same name, Kinky Boots includes exciting production numbers, premium performances, and music, lyrics, and book that are expertly executed.
Musicals Running Strong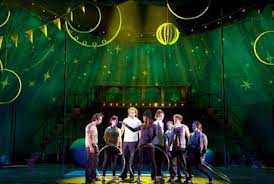 These musicals are filling from 97- to 99-percent of their seats on a weekly basis. Included in this category are two Stephen Schwartz musicals, Wicked and Pippin. Matilda, Motown, and The Lion King are also in this category.
Many other shows, such as A Night with Janis Joplin, After Midnight, Twelfth Night and Richard III, and No Man's Land and Waiting for Godot, are selling at a brisk pace.
More Great Theatre Upcoming
It's hard to keep track of all the amazing Broadway shows that will be on Broadway this season. The much anticipated of Les Miserables will be on Broadway in mid-2014. Other revivals include Kander and Ebb's Cabaret with Alan Cumming and Lorraine Hansberry's A Raisin in the Sun with Denzel Washington and Diahann Carroll.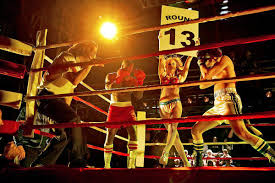 Also around the same time in 2014 the new musical Rocky, which is based on the Sylvester Stallone movie, will premiere, and the Disney's Aladdin will also be on the boards.
Woody Allen's Bullets Over Broadway, Hedwig and the Angry Inch with Neil Patrick Harris, and If/Then, which was created by the artists responsible for the Pulitzer Prize winning musical, Next to normal, will premiere in mid-2014. Idina Menzel (Tony for Wicked) stars in If/Then.
Get Tickets Early
Before the new shows open and tickets get scarce (as they are for many Broadway shows) contact All Tickets Inc. for the lowest group discounts prices and best seats on Broadway. Our Broadway group sales agents are ready to serve you, ensuring that you are able to enjoy your trip to NYC as fully as possible and at the best price. Call us at 1-800-922-0716. All Tickets offers New York's total group experience.