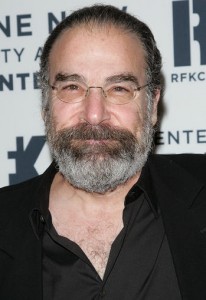 Natasha, Pierre & The Great Comet of 1812 is currently running on Broadway at the Imperial Theatre. Based on a tiny sliver of the novel War and Peace, this musical was spearheaded by the talent that is Diane Paulus over at the American Repertory Theater. However, no matter how much talent has been exhibited in this production, it didn't see much spotlight at the Tony Award ceremony on June 11th. The creative team is clearly pushing hard to keep ticket sales up, but it seems that their efforts are causing more controversy than ticket conversion…
What Happened
On July 26th, Playbill leaked the news that Mandy Patinkin would be stepping in for the role of Pierre in Great Comet. The role was originated by Josh Groban but has been played by Hamilton alum, Okieriete "Oak" Onaodowan since Groban's departure. Along with Patinkin, singer/songwriter Ingrid Michaelson has been a part of the cast since July 3rd. Her performance time is set to end on August 15th which is when Patinkin was announced to be added to the show for three weeks. However, amidst all this exciting news…something was overlooked.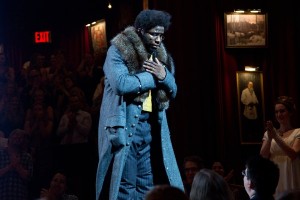 Comet producer, Howard Kagan, made a statement this week about Onaodowan possibly returning to play Pierre again in September, though this contradicted the first announcement. Kagan originally stated that Onaodowan would play his final performance August 13th. Then more news came… Patinkin was performing for these dates because of a scheduling conflict with the television show Homeland. So Onaodowan needed to agree to new final dates in order to make room for Patinkin's availability. This caused some uproar on social media especially along the lines of race. Social Media users called producers out for making a black actor step aside for a white actor. Because of this uproar, Patinkin withdrew from the original plan to join the cast.
The Editorial Part
In my opinion, people were surprised that Great Comet didn't do better at the Tony's. It offers a lot of new and beautiful elements that make us rethink the definition of "musical theatre." The production was cast with actors of many backgrounds and even made way for some familiar names. The producers want to see this production continue to sell tickets and Mandy Patinkin is a hugely well-known musical theatre legend. His presence in the show would inspire a new set of theatre lovers to go see it, even though they may not be into its contemporary style.
I want to give the producers the benefit of the doubt and say that schedules got messy and they had to make some quick decisions. I believe that Onaodowan's feelings and professional contract were bruised because ticket sales became the most important thing. Kudos to Patinkin for backing out respectfully instead of getting involved. Hopefully Great Comet will recover.
What is your opinion on Oaks' situation? How should it have been handled? Tell us on Twitter @AllTicketsInc!