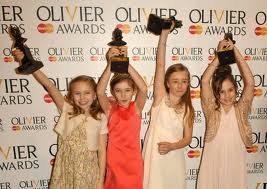 The staff at All Tickets Inc. is excited about the official announcement that Matilda The Musical, which this year won more Olivier Awards than any show in history, is coming to Broadway for the 2012-2013 Season. To celebrate this exciting news All Tickets is offering an exclusive Early Bird Special for group discount tickets to this musical.
The Story of Matilda
Based on the popular book by Roald Dahl, Matilda The Musical tells the story of a young girl who is gifted and smart but considered by her parents to be of little importance. Matilda, who taught herself to read by the age of three, has only read what's in her house, which are cookbooks and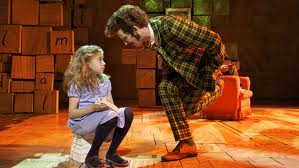 magazines. When she asks her father if she can get a real book, he negates her request. With that she finds her way to the library, reads all of the children's books quickly and then starts reading the books for adults.
Matilda, who fights against her parents in many ways, is eventually sent away to school where the she is treated with cruelty by the headmistress but befriended by one teacher, Miss Honey. While at school, it's found that she has telekinetic powers. Although she is also treated poorly at school, through a series of adventures and with the help of Miss Honey, Matilda breaks free from those who are harmful to her and finds a new life where she can at last be happy.
Her Journey
Matilda's journey is difficult, fantastical and ultimately uplifting. Surrounded by those who are self-centered and unscrupulous, the gifted, ebullient and savvy child is able to enlist the help of a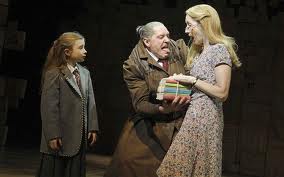 similar soul, Miss Honey, who has also been treated terribly by family members and others.
Matilda is a girl who not only finds hope, but also gives hope to others. Her story is singularly unique and special and offers a wonderful adventure for children and adults.
Award Winning
The musical, which is written by Dennis Kelly (book) and by Tim Minchin (music and lyrics), received 7 Olivier Awards, including Best Musical, Best Director (Matthew Warchus) and Best Theatre Choreographer (Peter Darling). No other show has ever won 7 Oliviers. Matilda The Musical swept the Best Musical awards from every major organization in London, winning the Critic's Circle Theatre Award, Theatre Awards UK, Evening Standard Award and Whatsonstage.com Award.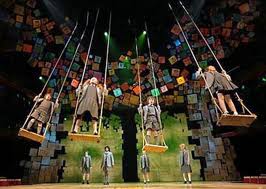 All Tickets' Exclusive Promotion
All Tickets is offering audiences special group discounts and complimentary tickets through an Early Bird Special. Your group can purchase discount tickets to this magnificent show produced by the Royal Shakespeare Company for $79.00 each, and through an exclusive offer from All Tickets Inc. only, groups receive 1 comp ticket for every 30 purchased (up to 4 per group per order).
Rates are for orchestra and front mezzanine tickets and are good for groups of 10 or more. To take advantage of All Tickets Early Bird Special book your reservation by August 31, 2012. (Certain blackout dates apply.) Call All Tickets at 800-922-0716 for more information or use our contact page.
Don't miss out on this wonderful opportunity to see this multi-award-winning musical! Matilda will preview on Broadway on April 23, 2013. We know it will be exceedingly popular so book early and take advantage of All Tickets' free ticket offer.