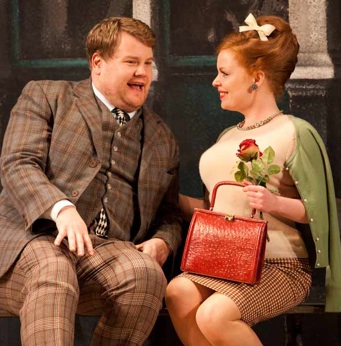 For the entire week All Tickets Inc., which provides groups with the best value possible on group discount tickets for Broadway and Off-Broadway, has been looking at this season's Tonys. The golden awards will be given out this Sunday, June 10th.
Perhaps more than any other individual in a production, the director has the most influence on the outcome of a show. It's their vision and interpretation that appears on the stage and they are the one responsible for bringing every element together into a cohesive entity. It's a massive job that demands a person utilize a range of skills, techniques and knowledge. On Broadway the budgets are big and so the director's job is especially stressful as they guide a production towards an opening night that can make or break a run.
Best Direction of a Play
This group of shows could not be more diverse. You've got Nicholas Hytner for the crazy British comedy One Man, Two Guvnors, Pam MacKinnon for the Pulitzer Prize winning satire Clybourne Park, Mike Nichols for Arthur Miller's classic modern tragedy Death of a Salesman and Roger Rees and Alex Timbers for the highly innovative Peter and the Starcatcher.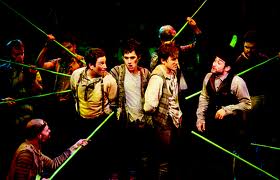 Hytner has One Man, Two Guvnors moving at a quick comic pace that keeps the hilarity flowing; MacKinnon with Clybourne Park, has directed a seamless production with a round of fine performances and Nichols spins his Broadway magic once again, finding the right emotional nuance Death of a Salesman.
But the outstanding work is done by Rees and Timbers with the hybrid Peter and the Starcatcher. They make it look so simple and give it such wonderful energy, fun and emotion that the directing duo really brings this show together and makes the evening especially entertaining. If I had a vote, they'd have mine!
Best Direction of a Musical
Directing a musical is just like directing a play times three (or maybe it's 300). The four directors who garnered nominations this season are Jeff Calhoun for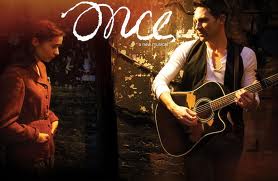 Newsies, Kathleen Marshall for Nice Work If You Can Get It, Diane Paulus for The Gershwins' Porgy and Bess and John Tiffany for Once. There's no doubt about it that all four shows have been well directed and each director has done an admirable job. In fact, I feel like this one is about splitting hairs to finally pick the winner. My sense is it will go to John Tiffany for Once because of the elements seem to work towards the whole.
Best Group Tickets
All Tickets will continue its look at the Tonys tomorrow as the Awards are a mere three days away. This is an exciting time in New York as we see who those in the theatre believe are the best of the very best.
One thing we believe is that we are the Best at providing wonderful group experiences at great value. If you'd like more information on New York theatre, attractions, accommodations, restaurants or anything else, please be sure to call All tickets at 800-922-0716 or use our handy email tool on our contact page. All Tickets offers you THE TOTAL NEW YORK EXPERIENCE.